After creating a website, we need to send visitors to that site, for that we must write SEO friendly blog posts. Blogging is a powerful form of content marketing with benefits for both businesses and individuals. It can help you build brand awareness and establish yourself as an expert in your field, or it can give you a platform to share your thoughts and ideas with the world. Blogging is so popular because it takes less time than other forms of content marketing such as videos or infographics, and it has the potential to reach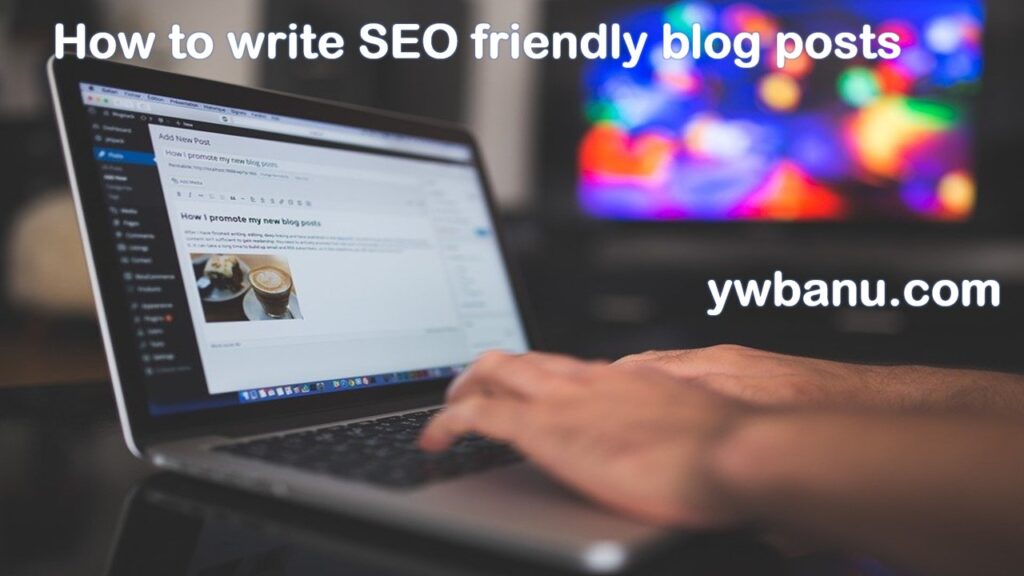 We must adopt different strategies to bring in visitors. The need for traffic to generate income from a website is inevitable. Because it is not possible to make income without visitors or traffic on the website, an SEO checklist for blog posts is an important and best way to bring visitors to a website.
SEO friendly blog posts – an important element
What do we mean by search engine optimization? When a website is created, a domain is created. Now, is it difficult for a visitor to search your website by entering that domain? That possibility is very low. Now when people want to know something, they search in different search engines, where there are countless websites. Again, a visitor prefers to browse the first website, which means very little access to the lower website. So, if you want to bring traffic to the website, there is no option but to do SEO.
So, if you can do SEO well, your website will automatically move to the top of the search results. There are different types of SEO. Usually, there are two types of SEO: 1. On-page SEO 2. Off-page SEO Articles are one of the topics covered in On-Page SEO. Today we will learn how to write an SEO-friendly article on a website so that we can achieve SEO friendly blog posts.
What is on-page SEO?
On-page SEO refers to the SEO that is done on the pages of a website. On-page SEO includes titles, headers, keywords, etc. On-page SEO is the most important factor in ranking a website. And now we will learn how to rank a website quickly by writing good quality SEO-friendly articles.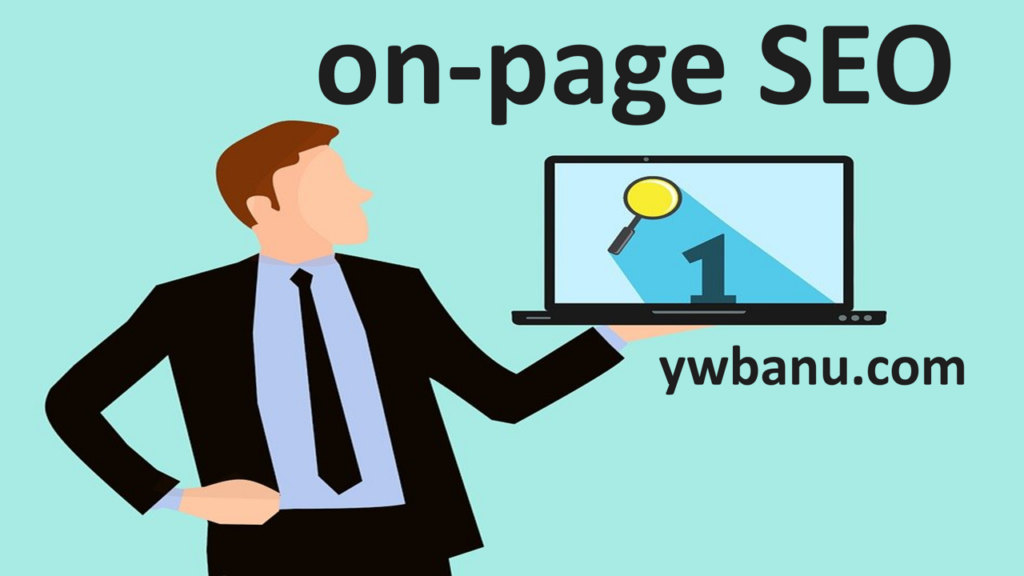 The importance of the article
The article is called the king of websites. The better-quality articles you write, the more likely your website is to attract visitors. Writing quality articles is especially important for getting organic traffic. What do organic visitors mean? Visitors who visit regularly are called organic visitors.
So the way to get organic visitors is to write articles so that visitors can benefit from your writing. Organic visitors can be easily found with quality articles. But the article should be written in such a way that the visitors are attracted to your writing.
How To Write a SEO friendly blog posts?
This is about crafting the content with your target keywords in mind. Some bloggers will write their posts in a way that simply targets one or two keywords while others will create meta titles and meta descriptions with the intent to rank for many keywords with less content on each page.
SEO friendly means the website largely depends on the article. Therefore it is important to know how to write a good blog post. Now the issue is how to write an article that will attract visitors. You need to write an article on a specific topic.
If you start writing articles only with the mindset of earning income, then you will not be able to write good and quality articles. Articles should be written to benefit the visitors. Your article should be of special importance, that is, it should be presented to the reader in a different way than the article written by others. Of course, you have to write educational articles. Search engines are always looking for something new in the article and ranking the website.
So the website must have something new. You can follow the rules below to write an SEO-friendly article.
1. Keyword research
Conduct keyword research. This is about knowing what your target audience is looking for and providing that. You can use tools like Ahrefs, SEMrush, Google Adwords Keyword Tool to conduct keyword research.
We search for information by typing a word or more on a website or search engine. Keywords are one or more of the words we search for. Keywords are an important part of SEO. Billions of websites now exist on various search engines, including Google.
Humans need to change with time. You must choose the right keywords. How to choose keywords? First, you must choose the keywords that have been used less. The next thing to consider is whether the keyword is popular or will be popular in the future. If you can choose keywords efficiently for your SEO friendly blog posts, your website will quickly be on the first page of search engines.
2. Title
A good and interesting title that carries the identity of an article. You need to write a nice title on the topic you are writing the article on. Remember one thing. Writing untidy and inconsistent titles will not easily rank your article and readers will be annoyed to read.
Organic visitors are much more important for your website. How to write a quality article? First, notice what topic you are writing an article on. Then give a nice article title based on your article. Be careful that whatever you use in the title is in your article.
3. Adding keywords
You must add keywords to the article. Firstly, decide on what you are writing about and what its main keywords are. Then add those keywords to your article. You can make the keywords bold in the article. SEO friendly blog posts work very well.
Then choose some more keywords that will be related to your article. One more thing to keep in mind is the keyword density. You can use the main keyword 5 times in every 100 words of the article.
4. Table of Contents
You need to have the best blog layout for SEO. The table of contents is the headline of the article. These serve as the table of contents of the article and the readers can easily get an idea about the article. In other words, a list of topics on which you will write an article is the table of content. It is important to use a table of contents for large articles.
Suppose you write a large article, but a reader needs certain information. If your article has a table of content, then a reader can easily find the desired information from your article and avoid wasting time. Search engines also like tables of content and rank articles faster. So it is important to use the table of contents.
5. Related Articles
If you have written an article on a topic and some parts of that article are already discussed. You can link to that article in your new article. This makes visitors happier and increases organic visitors. In addition, your other articles are promoted to visitors. Search engines like to link related articles. It also plays a particularly helpful role in SEO.