Looking for a WordPress-based Web Design Course?
Needing to build a website from scratch but do not know how?
Feeling left behind in the dot-com era?
Or perhaps you are thinking of making some extra income to supplement your existing salary?
Then You got the correct Course ;
We teach people how to build their own professional-looking WordPress website
6 months, after-class support.
Free Content Writing and Seo training are also included.
We have taught more than 100 students locally and internationally, in India, UAE, Qatar, Sri Lanka, India & USA.
All our students are happy and still in touch with us.
Fill up the form to Book your WordPress Training Session: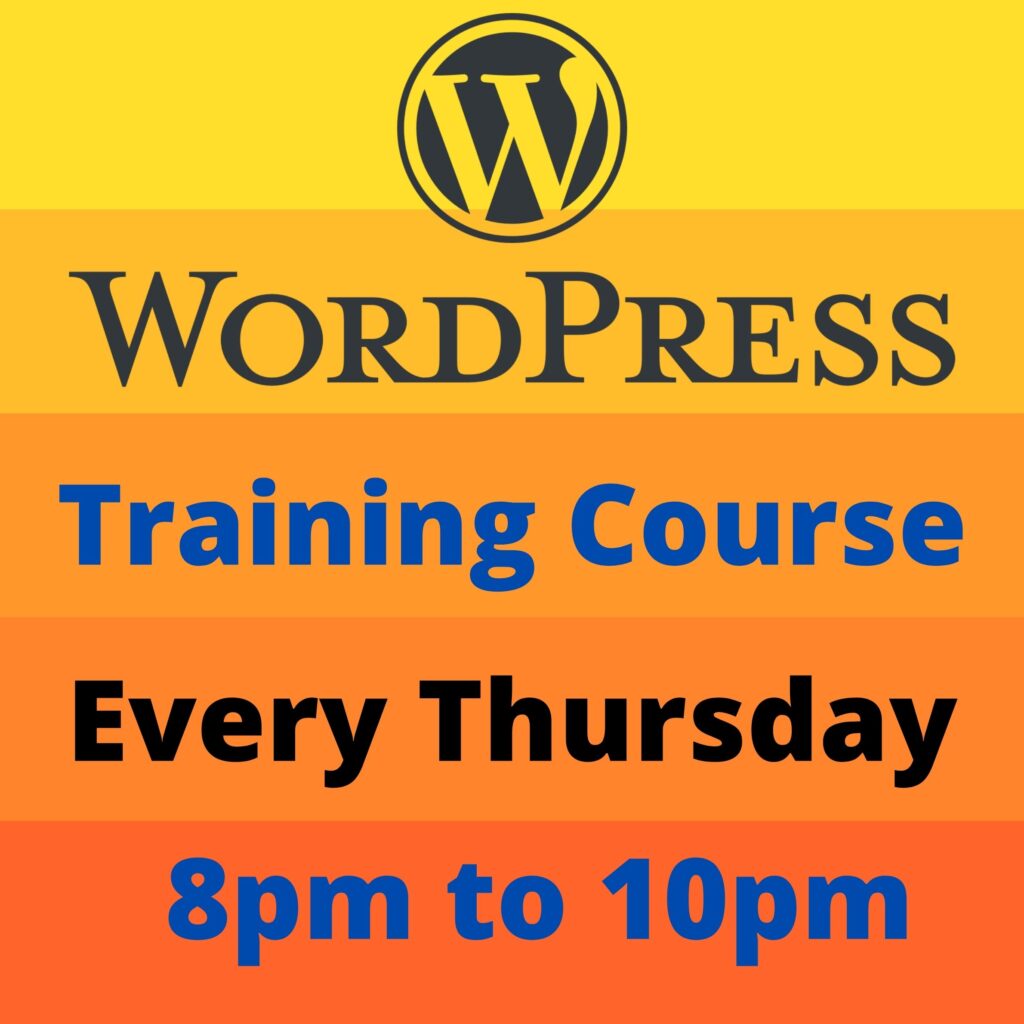 WordPress course for Singapore
You've been thinking about setting up a website for your business for a while now, but you're not sure where to start. After all, there are so many different website platforms and hosting providers out there. And then there's the whole issue of designing and creating content for your website. It can all be very overwhelming.
But don't worry, we're here to help! In this WordPress course, we'll show you how to set up and customize your own WordPress website step-by-step. By the end of the course, you'll have a professional website that you can be proud of – and that will help you attract new customers and grow your business.
What is this WordPress course about?
This WordPress course is about helping you to create a website or blog from scratch using the WordPress content management system. You will learn how to set up a WordPress site, choose and customize a theme, add and format content, and extend your site with plugins and widgets. By the end of this course, you will have a website or blog that you can use for personal or business purposes.
How can I benefit from the WordPress course?
WordPress is a content management system (CMS) that enables you to create a website or blog from scratch or to improve an existing website. WordPress is used by some of the largest companies in the world, including Facebook, Google, and Microsoft.
A WordPress course can benefit you in many ways. For starters, it can help you to better understand how WordPress works. This knowledge can be useful if you ever need to troubleshoot a problem with your WordPress site. In addition, a WordPress course can teach you how to use WordPress to create a professional-looking website or blog.
If you are interested in starting a career in web design or development, then a WordPress course can give you the foundation you need to get started. Many successful web designers and developers use WordPress as their platform of choice. By learning how to use WordPress, you can give yourself a competitive edge in the job market.
Finally, if you are already familiar with WordPress but want to take your skills to the next level, then a WordPress course can help you to do just that. There are always new features and updates being released for WordPress, so it's important to keep your skills up-to-date
Is WordPress difficult to learn?
No, WordPress is not difficult to learn. In fact, it is one of the easiest content management systems to learn. With a little time and effort, anyone can learn how to use WordPress.
What are WordPress jobs?
If you're looking for a job in WordPress, there are a few options available to you. You can be a WordPress developer, a WordPress designer, or a WordPress support specialist. You can also find jobs as a WordPress consultant, or an SEO expert who specializes in WordPress. Whatever job you're looking for, there's likely a WordPress position out there for you.
Conclusion
If you are looking for a comprehensive WordPress course that will teach you everything you need to know about this popular content management system, then the WordPress Singapore course offered by us is definitely worth considering. This course covers all the basics of WordPress, from installation to creating and managing content, and is taught by experienced instructors who are passionate about helping students succeed. Enrolling in this course is a great way to get started with using WordPress, and we highly recommend it to anyone interested in learning more about this powerful tool.