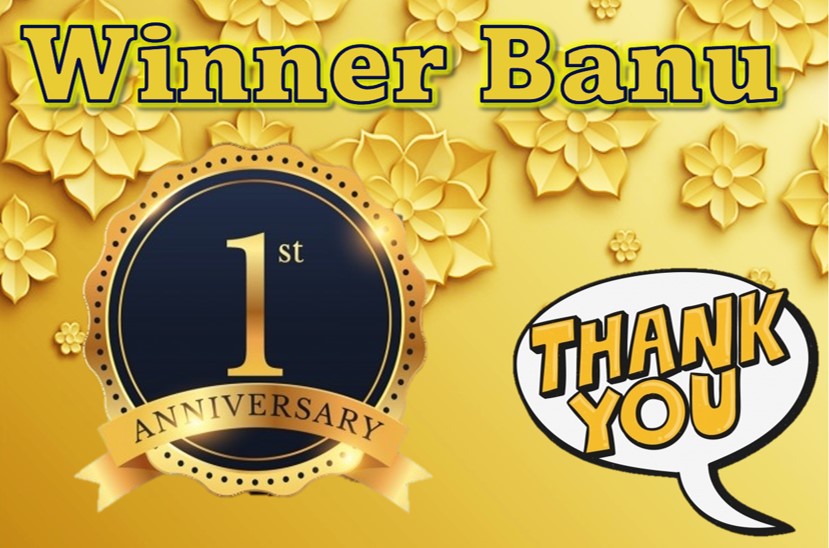 1st Tamil Affiliate Marketer from Singapore. Youtube Winner Banu is happy to celebrate the 1st Anniversary of her Winner Banu YouTube Channel. On 29th Sep 2020, I posted my first YouTube Video. As of today, I have posted 117 videos. The subscriber count is 7800+ and adding on. So first of all, A BIG Thank You for being here because honestly, Youtube has quickly become my favourite community online. Thank you for being a great audience. You guys are awesome, and for those of you who have been with me since day one. Thank You so much. Those who have just got to know me, Hi, nice to meet you, It's been an incredible year.  I really appreciate it and I want to know what you all want to see more of on my channel and I love doing creative videos and I love your ideas, so let me know what you want to see on this channel Winner Banu. Love You ALL!
---
Submit Articles and Earn Money here
---
Youtube Winner Banu is a new growing YouTuber from Singapore. She is one among you. Being a Singapore YouTuber, an affiliate marketer, blogger, and also motivational speaker, she manages her Tamil audience niche very well.
A few months ago, I set out on a YouTube content experiment (a fancy way to say I'm makin' videos now). And I promised to tell you the good, the bad, and the ugly along the way.
Let's talk about YouTube. How to grow your youtube channel? How to Promote Your YouTube Channel to Maximize Views? Youtube Winner Banu can help you to find solutions to all of these questions.
We've got some seriously smart and effective ways to promote your YouTube channel to increase your views and improve the ROI of your YouTube strategy. Contact Youtube Winner Banu and she will be please to help you.
Not only is your audience on YouTube, but as the internet's second-largest search engine, YouTube can help improve your SEO and overall brand presence. YouTube allows marketers to present unique content that's easy for viewers to consume and share.
---
The wealth switch review is about more than listing customers' feedback results. It is about telling a story and giving you...
Read More
---
affiliate affiliate link affiliate marketing blogging business business development cryptocurrency development Digital marketing earn money Earn Money Online Singapore Facebook marketing Facebook marketing ideas Food and health Google google news idea for marketing increase traffic Instagram Instagram Followers Instagram user make money make money online make money online in singapore marketing online legit jobs online typing jobs picoworkers picoworkers.com review Promote your YouTube Channel for Free scribie.com review seo social media starting a blog transcribers typing jobs website website ranking Winner Banu Women's health tips Work from home Youtube Youtube Channel Promote Free Youtube seo youtube winner banu