In today's fast-moving digital world, digital marketing jobs is super important for businesses everywhere to succeed. Singapore, a busy economic centre, is also affected by this. People in Singapore need more digital marketing experts because they want to be online and do business online more. If you want to start a career in digital marketing in Singapore or switch to it, you're in the right spot. This blog post will help you learn how to get digital marketing jobs in Singapore.
Estimated Salary in Singapore for Digital marketer
| | |
| --- | --- |
| Experience Level | Salary Range (SGD per year) |
| Entry-Level Digital Marketer | SGD 35,000 – SGD 50,000 |
| Mid-Level Digital Marketer | SGD 50,000 – SGD 80,000 |
| Experienced Digital Marketer | > SGD 80,000 |
| Digital Marketing Managers/Directors | SGD 80,000 – SGD 120,000 or more |
| Specializations (e.g., SEO, SEM, Content Marketing) | Salaries may vary based on expertise |
| Industry Differences | Salaries can vary by industry and company size |
Outlining of some of the common roles and associated duties for digital marketing jobs
| | |
| --- | --- |
| Digital Marketing Role | Key Responsibilities and Duties |
| Digital Marketing Specialist | – Developing and executing digital marketing campaigns. |
| | – Conducting market research and competitor analysis. |
| | – Managing email marketing and social media advertising. |
| | – Analyzing campaign performance and optimizing strategies. |
| | – Implementing SEO and SEM strategies to improve visibility. |
| Content Marketing Manager | – Creating and managing content marketing strategies. |
| | – Developing high-quality blog posts, articles, and videos. |
| | – Identifying target audiences and tailoring content. |
| | – Monitoring content performance and engagement metrics. |
| | – Collaborating with writers, designers, and SEO experts. |
| Social Media Manager | – Managing and posting content on various social platforms. |
| | – Building and engaging with the brand's social media community. |
| | – Analyzing social media insights and adjusting strategies. |
| | – Running paid social media advertising campaigns. |
| | – Staying updated with social media trends and best practices. |
| SEO Specialist | – Conducting keyword research and on-page optimization. |
| | – Developing and implementing link-building strategies. |
| | – Monitoring and improving website rankings in search engines. |
| | – Performing technical SEO audits and optimizations. |
| | – Staying informed about SEO algorithm updates and trends. |
| PPC/SEM Specialist | – Creating and managing paid advertising campaigns. |
| | – Optimizing ad copy, targeting, and bidding strategies. |
| | – Monitoring and analyzing campaign performance. |
| | – A/B testing ad variations to improve ROI. |
| | – Managing budgets and allocating funds effectively. |
| Email Marketing Manager | – Developing and executing email marketing campaigns. |
| | – Creating and segmenting email lists for targeted campaigns. |
| | – A/B testing email subject lines, content, and design. |
| | – Analyzing email open rates, click-through rates, and ROI. |
| | – Ensuring compliance with email marketing regulations. |
Typical requirements and qualifications for a digital marketer role:
| | |
| --- | --- |
| Qualification/Requirement | Description |
| Education | – Bachelor's degree in Marketing, Digital Marketing, Communications, or related field. Some roles may require a master's degree or specialized certifications. |
| Experience | – Typically 2-5 years of experience in digital marketing, with progression from entry-level to mid-level positions. More senior roles may require 5+ years of experience. |
| Digital Marketing Skills | – Proficiency in digital marketing tools and platforms such as Google Ads, Facebook Ads, SEO tools, email marketing software, and analytics tools like Google Analytics. |
| Content Creation | – Strong writing and content creation skills for blog posts, social media, email campaigns, and other digital channels. |
| SEO and SEM Expertise | – Knowledge of search engine optimization (SEO) and search engine marketing (SEM) strategies, including keyword research, on-page optimization, and paid advertising. |
| Social Media Management | – Experience in managing and growing social media accounts, understanding social media algorithms, and using social media management tools. |
| Email Marketing | – Proficiency in email marketing strategies, including list segmentation, A/B testing, and email campaign automation. |
| Analytics and Data Analysis | – Ability to analyze digital marketing performance metrics, make data-driven decisions, and report on the ROI of campaigns. |
| Digital Advertising | – Expertise in creating and optimizing digital advertising campaigns on platforms like Google Ads, Facebook, LinkedIn, or others. |
| Content Strategy | – Understanding of content marketing strategies, audience targeting, and the ability to plan and execute content calendars. |
| Web and UX Knowledge | – Familiarity with website design principles, user experience (UX), and the ability to collaborate with web developers. |
| Creativity and Innovation | – Creativity in developing unique and engaging digital marketing campaigns. |
| Project Management | – Strong organizational and project management skills to manage multiple campaigns and deadlines effectively. |
| Communication Skills | – Excellent communication and interpersonal skills to work with cross-functional teams and communicate marketing strategies effectively. |
| Adaptability | – The ability to stay updated with the latest digital marketing trends and adapt to changes in the digital landscape. |
| Certifications | – Relevant certifications, such as Google Ads certification, HubSpot Inbound Marketing certification, or other industry-specific certifications, can be a plus. |
Understanding the Digital Marketing Landscape in Singapore
Overview of the Digital Marketing Industry
To embark on a successful digital marketing career in Singapore, it's crucial to understand the industry landscape. Singapore's digital marketing sector is vibrant and diverse, encompassing various channels and strategies, including social media marketing, search engine optimization (SEO), content marketing, email marketing, and more.
Key Players and Sectors
Singapore has many businesses, from small startups to big companies, and they all need people who know about digital marketing. Some of the biggest areas where digital marketing is important are online shopping, finance, healthcare, and technology. These areas have lots of job options for people who want to work in digital marketing.
Trends and Developments
Stay ahead of the game by keeping an eye on industry trends and developments. In Singapore, mobile marketing, data analytics, and sustainability-driven marketing are emerging as key areas of focus.
Essential Skills and Qualifications
Core Skills for Digital Marketing Roles
Digital marketing roles in Singapore demand a specific skill set, including proficiency in online advertising platforms, content creation, data analysis, and a deep understanding of various marketing tools.
Continuous Learning
The digital landscape is ever evolving, so commit to lifelong learning. Courses, certifications, and staying updated with industry blogs and news are essential for maintaining your edge in this competitive field.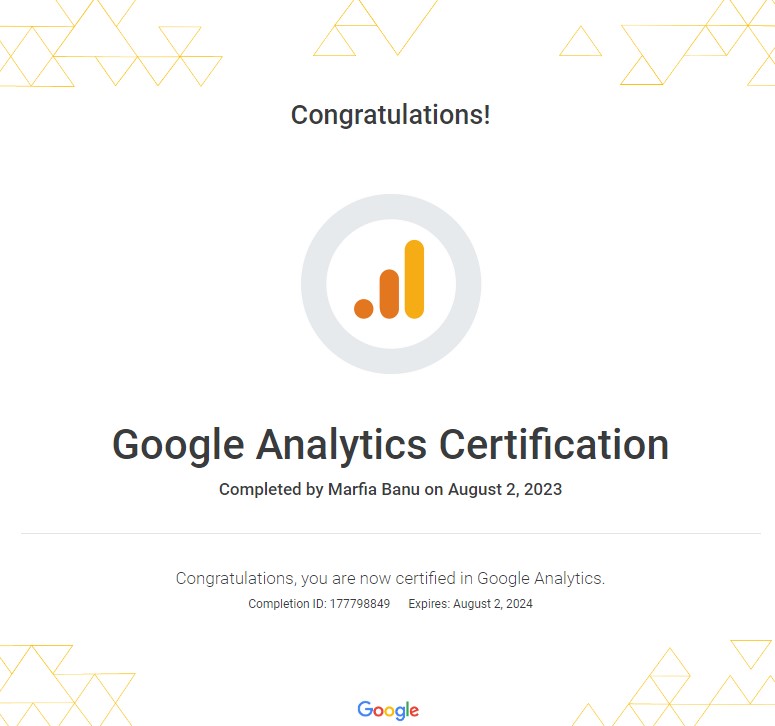 Building a Strong Digital Marketing Resume
Crafting an Impressive Resume
Your resume is your first impression on potential employers. Tailor it to showcase your skills and experience in a way that aligns with the specific job description. Highlight achievements and quantifiable results whenever possible.
Examples and Templates
To help you get started, here are some examples and resume templates for digital marketing jobs.
Leveraging Online Platforms for Job Hunting
Online Job Portals
Singapore offers a range of job portals where digital marketing positions are regularly advertised. Websites like Careerfuture, Jobstreet, Indeed, and LinkedIn are excellent places to start your search.
Optimizing Your LinkedIn Profile
LinkedIn is a powerful tool for job seekers in the digital marketing field. Ensure your profile is complete, professional, and highlights your skills and achievements. Actively connect with professionals in the industry.
Networking Within the Industry
Never underestimate the value of networking. Attend industry events, webinars, and conferences in Singapore to build connections and stay updated on the latest trends and opportunities.
Preparing for Interviews
Common Interview Questions
Be prepared to answer common digital marketing interview questions, such as "Can you explain SEO and its importance?" or "How do you measure the success of a social media campaign?"
Mock Interviews and Interview Etiquette
Consider conducting mock interviews with a friend or career coach to hone your interview skills. Don't forget to practice proper interview etiquette, such as punctuality and professionalism.
Showcasing Your Skills
During interviews, demonstrate how your skills and experience align with the job requirements. Share specific examples of successful campaigns you've worked on and how they drove results.
Showcasing Your Portfolio
The Importance of a Digital Marketing Portfolio
A well-organized portfolio is a game-changer. It provides tangible evidence of your skills and accomplishments.
Creating an impressive portfolio for a digital marketing job is essential to showcase your skills, experience, and creativity to potential employers. A well-crafted portfolio can help you stand out in a competitive job market.
Creating an Impressive Portfolio
Here are some tips for creating an impressive digital marketing portfolio:
Choose the digital marketing projects that best demonstrate your skills and accomplishments. These can include social media campaigns, email marketing, content creation, SEO improvements, PPC campaigns, web design, and more. Aim for a variety of projects to showcase your versatility.
Collect all the assets related to the selected projects, including text, images, videos, graphics, and analytics reports. Make sure you have permission to use any copyrighted materials in your portfolio.
Create a Professional Website
Consider building a dedicated website for your portfolio. It offers a clean and organized way to present your work. Use platforms like WordPress, Wix, or Squarespace to create a visually appealing and user-friendly site. Ensure your website is mobile-responsive.
Successful Digital Marketing Portfolios
Murad Murad's bright and approachable marketing portfolio
Dayana Mayfield showcases the art of leaning into your niche
Michael Antolak: Design that speaks
Bailey Cargill: Social powerhouse
Navigating the Job Application Process
Steps for Applying to Digital Marketing Jobs
Navigate the job application process by carefully following job listings, tailoring your cover letters, and submitting applications through the specified channels.
Tailoring Cover Letters
Craft compelling cover letters that explain why you're the ideal candidate for the position. Address the company's specific needs and how you can fulfill them.
Following Up
Don't hesitate to follow up on your applications after a reasonable period. It demonstrates your eagerness and commitment to the role.
Networking and Professional Development
Importance of Networking
Networking events and industry conferences provide opportunities to meet professionals, learn from experts, and discover job openings that may not be advertised elsewhere.
Joining Digital Marketing Associations
Consider joining local digital marketing associations or groups in Singapore. These communities offer valuable resources and networking opportunities.
Resources for Professional Development
Here are some recommended books, online courses, and tools to further your digital marketing skills.
Social Media Marketing Tactics
Conclusion
In conclusion, the digital marketing landscape in Singapore is ripe with opportunities for those willing to invest in their skills, network with industry professionals, and present themselves effectively to potential employers. With the right skills, a strong resume, and a proactive approach to job hunting and networking, you can set yourself on a path to a successful digital marketing career in Singapore. Remember, the digital world is dynamic, so stay curious and committed to continuous learning and growth in this ever-evolving field.
For further questions or assistance, please feel free to contact me. Good luck on your journey to securing a digital marketing job in Singapore!