It seems like everybody has a blog these days because website making has become super easy. But what most people don't realize is that you can actually make money from blogging! Surprised?! Okay, we'll show you how to make money blogging for beginners.
Free traffic from Vero to your Blog
This is a new website. It offers free traffic to your website or your affiliate product. Vero has been around for a while, but it just recently gained popularity in the last month or so. There are no ads on Vero so you don't have to worry about seeing any sponsored posts when you're scrolling through your feed. Vero has many features like Instagram's Stories, Facebook's Groups, and Snapchat's Geofilters.
The site offers a lot of features that are similar to other social media sites like Instagram and Facebook. The main difference is that it's ad-free and doesn't sell your data to advertisers or third parties. Plus, there are no algorithms that decide what posts you see based on your interests or friends list because there are no algorithms at all!
This means that when you post something on Vero, all of your followers will see it immediately — no matter how many followers they have themselves — as long as they follow back!
What is blogging?
Blogging is like a business. You have to write lots of content on your website and make people come to your website to read your articles. You can blog about anything that interests you, and there are a number of ways to monetize your blog. For example, you can sell advertising space on your blog, or write sponsored posts where you promote a product or service. You can also use your blog to build an audience for your other writing endeavours, such as a book or an online course. Also, the most famous and easiest way to monetize your blog is by using Google Adsense. These will be discussed in more detail, in the later part of this article.
Is blogging a good way to make money?
Yes, of course! Especially in times of uncertainty, and recession period, blogging will come in handy to give you the extra income that you want. Blogging can be a good way to make money, especially for beginners.
Even if you don't work on it for a few weeks, blogging earns you money. Your previous post will generate cash from organic visitors generated by Google searches. Occasionally, traffic may come from old backlinks that you built many years ago.
However, it is always important to be working on your blog constantly and not leave too much time between posts.
As a result, blogging is the finest technique of passive income because you control the blog post and can work on it whenever and anywhere you choose.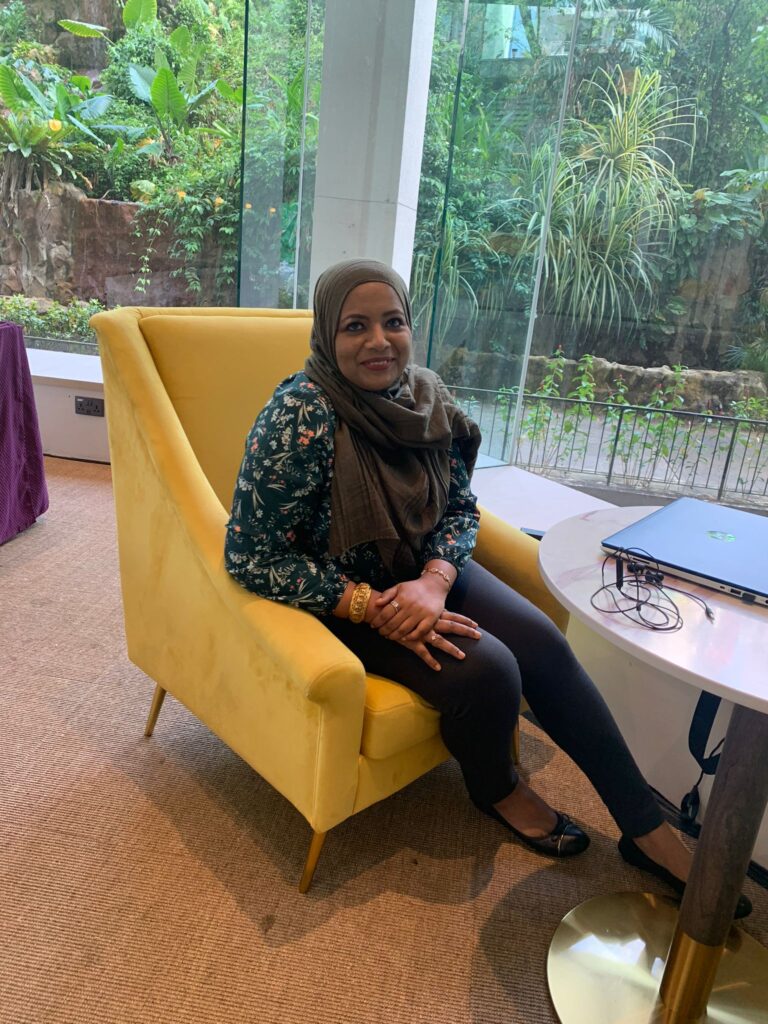 What do bloggers usually do to earn money?
Methods to make money from blogging are unlimited. If you are creative enough, there are numerous ways that you can make money from this blogging business.
One of the common ways is through advertising, either through advertising networks like Google AdSense and MageNet or by selling advertising space directly to brands.
Another common way to make money blogging is through affiliate marketing, where bloggers promote products or services and earn a commission on any sales made.
Finally, you can also sell products or services directly on your blog. This could include things like e-books, courses, or other digital products.
Bloggers earn money in an unconventional strategy
I also like to provide a unique or unconventional strategy to generate money from your site. This strategy involves selling your blog. Yes, you construct a blog for 6 to 12 months. You sell your website for a decent sum after it is well established. If your website has a lot of traffic and you generate money from Google AdSense and affiliate marketing, you can sell your blog for $10,000 to $50,000. You can check how much your website is worth from some Online Website Worth Calculators.
How many views do you need to make money on a blog?
There are some general guidelines you can follow. For example, most bloggers agree that you need at least 1000 page views per month to start making money from your blog. This number can vary depending on your niche and the monetization methods you use, but it's a good starting point.
From here, we can conclude that website traffic is directly proportional to your website earnings per month. Therefore, focus on writing good quality content, you will naturally generate traffic for your website.
But if you're willing to put in the hard work, 1000 views per month is a good place to start.
| | |
| --- | --- |
| Average Blog Earnings | Per Month (USD) |
| Affiliate Marketing | $220 |
| Sponsored Posts | $150 |
| Selling Ebooks and Services | $208 |
| Google Adsense | $150 |
| TOTAL : | $728 |
Based on a Blog that has about 8000 views per month and a 2-year-old blog
How do I start blogging and make money?
Assuming you want tips for those just starting out, you can join our Blogging Course on Complete Blogging guidance.
There are a few key things you need to do if you want to make money blogging. First, you need to find a profitable niche. Figure out what people are willing to pay for, and then blog about that topic.
Second, you need to grow your audience. Attract readers by creating compelling content and promoting your blog through social media and other channels. Make your blogging attractive by including good images, tables and charts. Readers come to your website to find a solution and ensure you fulfil this and make your readers happy.
One of the most important steps in any content marketing or SEO strategy is keyword research. By understanding what keywords your audience is searching for, you can create content that is more likely to rank well in search engines and attract more organic traffic.
Lastly, you need to monetize your blog. Add advertising, affiliate links, or other forms of revenue so that you can start earning money from your blog. the fourth and final step is to keep at it! The more consistent you are in producing quality content, the more likely you are to succeed in making money blogging.
What type of blog makes the most money?
There are a lot of factors that go into determining how much money a blog can make. The niche, the content, the traffic – all of these things play a role. But if you're wondering what type of blogs tend to make the most money, here are a few examples.
There are many different types of blogs that can make money. However, some types of blogs are more effective at making money than others. Here are some of the most effective types of blogs for making money:
Review Blogs
Review blogs are a great way to make money. You can write reviews of products, services, or anything else. People will read your reviews and then decide whether or not to buy the thing you're reviewing. If you can write compelling and helpful reviews, you can make a lot of money with this type of blog.
Affiliate Blogs
Affiliate blogs are another great way to make money. With this type of blog, you promote other people's products or services and earn a commission on every sale you generate. This can be a very lucrative way to make money if you have a large audience and can drive significant traffic to the affiliate links you're promoting.
Advertising Blogs
Advertising blogs are another great way to make money. You can sell advertising space on your blog and earn money every time someone clicks on an ad. This is a great way to monetize a large and popular blog. If you have a lot of traffic
Cooking Blogs
As you probably already know, cooking blogs can generate a lot of income. If you're passionate about food and cooking, starting a blog is a great way to share your recipes and cooking tips with the world. No matter how you generate income from your cooking blog, one thing is for sure: if you have a popular blog, you can make a lot of money!
Make Money Online Blogs
If you're serious about making money online, then a make money online blog is a great way to do it. Just remember to choose a profitable niche, create compelling content, and drive traffic to your site. With a little effort, you could be earning a nice income from your blog in no time!
Parenting blogs
Parenting blogs can be incredibly rewarding. Not only can you help other parents by sharing your wisdom and advice, but you can also earn an income doing something that you love. There is a lot of competition out there. But don't let that discourage you! There is always room for another great parenting blog, especially one that offers a unique perspective or focus.
How can I learn to blog?
There are a lot of ways to learn to blog, but some methods are better than others. Here are some tips on how to learn to blog so that you can make the most money possible:
Find a mentor: A lot of successful bloggers have mentors who help them out. If you can find someone who is willing to help you, it will make a big difference. Do give a thought to joining Crown Membership to learn to blog.
Read blogs: This may seem obvious, but it's important to read other blogs in your niche so that you can get ideas and learn from other people's experiences.
trial and error: Don't be afraid to experiment with different techniques and strategies. Sometimes the best way to learn is through trial and error.
Be patient: It takes time to build up a successful blog. Don't expect to make a lot of money overnight; it will take time and effort to get there.
How do you write a blog for beginners?
There are a few key things you need to know in order to write a successful blog. First, you need to identify your niche and focus on writing content that appeals to your target audience. Once you have a solid grasp of your niche, it's time to start creating content. Try to come up with fresh and unique ideas that will keep your readers engaged.
Always sit in a comfortable place and quiet environment when starting out to write. Structure your article in an organized manner, make sure, you give H1, H2 and H3 formats to your headings.
Also, design your own images instead of copy images from Google search.
By following these tips, you'll be well on your way to writing a successful blog that makes money.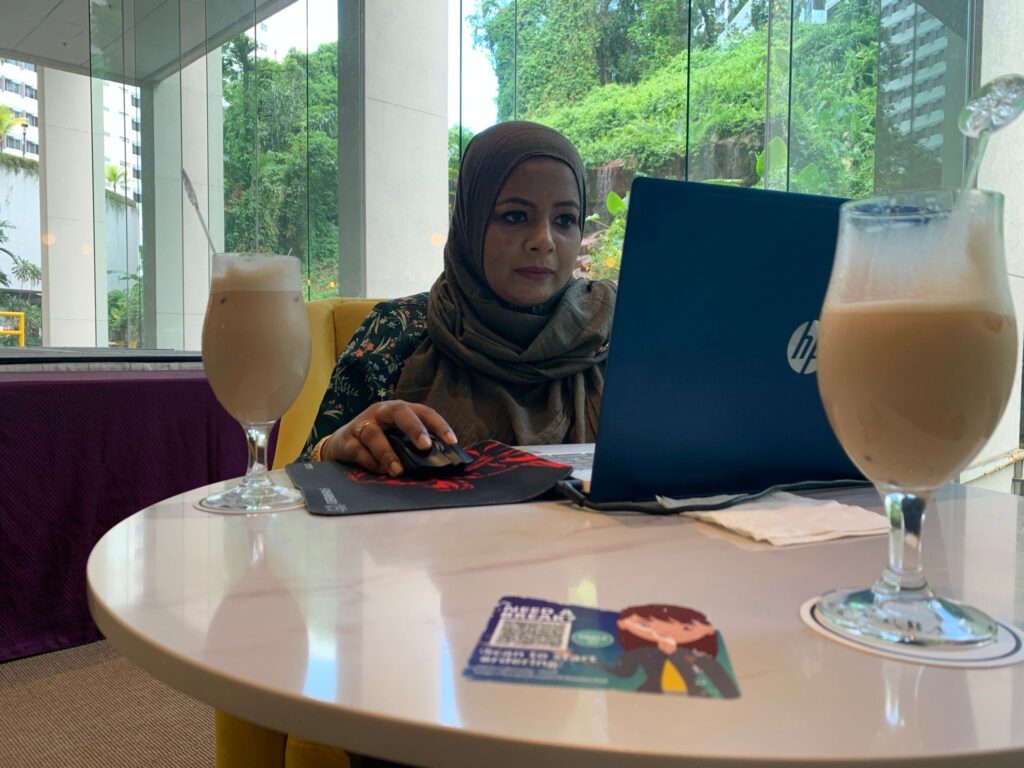 What is the Blog writing format?
There are a few different ways to approach writing a blog. Some people like to keep things short and sweet, while others prefer to delve into more detail. The key is to find a style that works for you and your audience.
If you're looking to make money from your blog, then it's important to choose a topic that is popular and in demand. There are a lot of blogs out there, so you need to make sure yours stands out from the crowd. Always give your personal touch to your blog. Try to provide valuable information on the content you produce, then you're likely to find success.
The blog section of your article should include a heading, body, and conclusion.
1. The heading of your blog should be catchy and attention-grabbing. Think of a headline that will make people want to read your blog.
2. The body of your blog should be well-written and informative. Be sure to include relevant keywords so that people can easily find your blog when they search for it online.
3. The conclusion of your blog should be a brief summary of what you discussed in the body. Be sure to leave a call to action for your readers, such as asking them to subscribe to your blog or follow you on social media.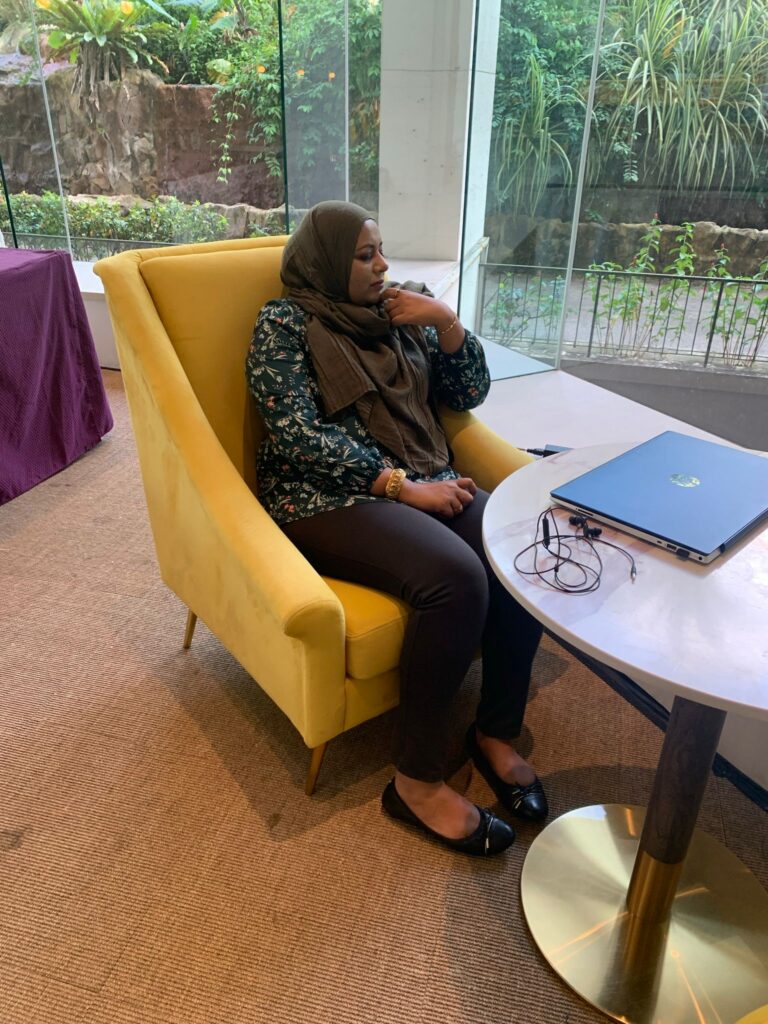 Conclusion
Blogging is a wonderful way to get money while doing something you like. You do not have to consult or collaborate with any partners. You are in your own world while you blog. It is just only you and your blog. This is why I enjoy blogging so much. Blogging allows me to disconnect from my family responsibilities and do something I like. I sit for hours and research the topics to write about, then spend time developing my website and promoting it on social media. If you think blogging is something you would want to try. Join our Crown Member program and journey with us for 6 months of a comprehensive one-to-one guide to becoming a fantastic blogger like me.
Resources to Sell our Online Crown Membership Course