NFTs are without a doubt one of the most popular topics on the internet right now.
The NFT business reached a new high of 10.7 billion in sales in the third quarter of 2021 alone, and this amount will only rise steeper in the months to come.
According to Cryptoslam.io, almost $126 million worth of NFTs has been sold in the last 24 hours.
With over $10 billion in sales, OpenSea is now the largest NFT marketplace for buying and selling non-fungible tokens.
Why Sell NFT on OpenSea?
With figures like these, it's easy to see why so many people are interested in NFT. With non-fungible tokens (NFTs), they allow you to possess something virtual. A nonfungible token (NFT) can be a drawing, painting, doodle, song, video clip, snapshot of a Tweet, meme, or almost anything else.
You are free to make whatever you want as long as it is legal.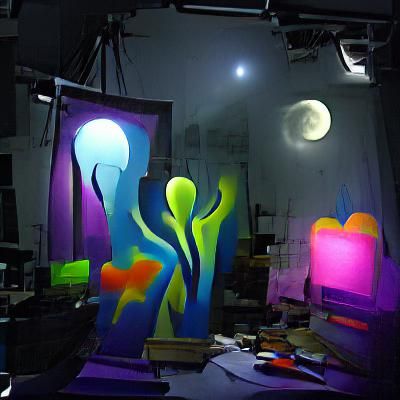 If you are not sure where to create the Art Image suitable for NFT. You can use this website called NightCafe Studio.
We help to Sell NFT on OpenSea for you
If for some reason, you are unable to create an OpenSea account. You can send your Artwork to us using the form below. We can help you to Upload it to Opensea, convert it as NFT and help you to Sell NFT on OpenSea.
உங்கள் NFTயை விற்க உதவுகிறேன்
---
You can also watch my Youtube Video to get more information on How to sell NFT on Opensea (Don't Forget to Subscribe to my Channel Winner Banu) :