With the recent buzz around non-fungible tokens (NFTs), you may be wondering what is NFT meaning. You may have also heard of Opensea, the leading marketplace for NFTs. In this article, we will explain what NFTs are and how you can get started with buying and selling them on Opensea.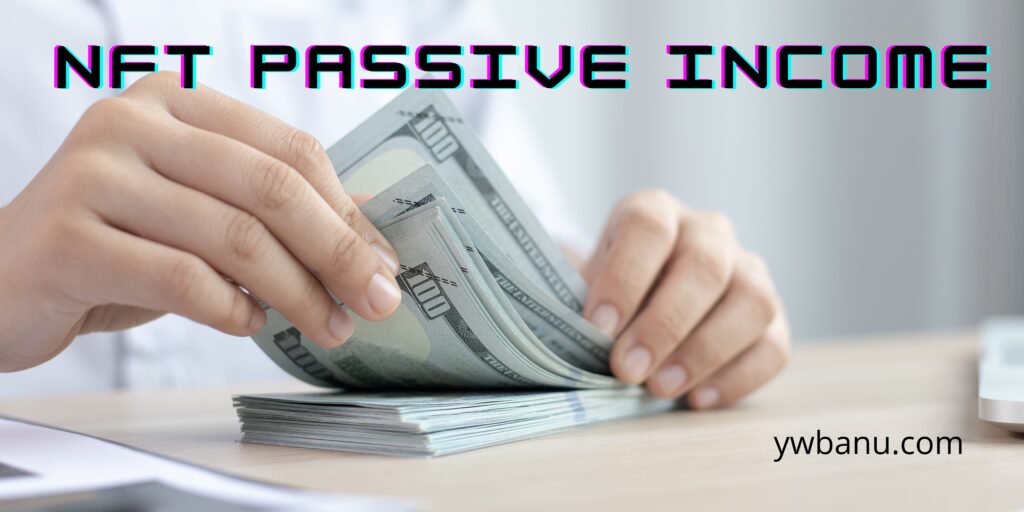 NFT meaning?
NFTs, or non-fungible tokens, are digital assets that are unique and cannot be replicated. This makes them ideal for collectables, art, and other digital items that need to be authenticated and verified as genuine. NFTs are stored on a blockchain, like Bitcoin or Ethereum, and can be bought, sold, or traded like any other cryptocurrency. The most well-known marketplace for NFTs is Opensea.
What is Opensea?
NFTs, or non-fungible tokens, are digital assets that are unique and cannot be replaced. They're like digital collectables that can be used to represent anything from art and music to in-game items and real estate. Opensea is a marketplace for buying, selling, and transferring NFTs. OpenSea continues to be the ruler of the NFT marketplace. It's one of the most popular platforms for trading NFTs, and it's where you can find some of the most valuable and rare NFTs. The world's largest NFT platform has surpassed the $10 billion mark to hit an all-time high when it comes to lifetime trade volume.
How to buy NFTs?
If you're interested in buying NFTs, there are a few things you need to know. Here's a quick guide on how to purchase NFTs. Buying a non-fungible token can be a confusing process for beginners. To buy any non-fungible token, you need first to have an Ethereum wallet.
First, you'll need to find a place to buy NFTs. The most popular marketplace for NFTs is Opensea.io. You can also find NFTs for sale on some cryptocurrency exchanges, such as Binance.
Once you've found a place to buy NFTs, the next step is to choose which NFT you want to purchase. There are many different types of NFTs available, so take some time to browse and find one that interests you.
When you've found an NFT you want to purchase, the next step is to send the payment. Most NFTs are priced in Ethereum, so you'll need to have some Ethereum in your wallet before you can make a purchase.
Once the payment has been made, the NFT will be added to your wallet. Congratulations, you are now the proud owner of an NFT!
How to sell NFTs?
Are you an artist or creative professional looking to sell your work as an NFT? If so, you've come to the right place! In this blog post, we'll show you how to list your NFTs on Opensea.io, the world's leading marketplace for buying and selling non-fungible tokens.
What your NFT need is uniqueness. To place your product, you need to go to one of the popular marketplaces: OpenSea, Rarible, SuperRare, VIV3 or others.
First, create an account on Opensea.io. Then, click on the "Sell" tab at the top of the page. Next, select the type of NFT you're selling (e.g., image, video, audio, 3D model). Finally, upload your NFT and set a price. That's it! Your NFT will now be listed for sale on Opensea.io.
Good luck and happy selling!
Pros and Cons of NFTs
If you've made it this far, you obviously are interested in NFTs. I'm sure you're wondering if you should invest in NFTs or not.
Well, that depends. The decision to invest in NFTs is essentially a personal one. If you have some extra cash, it's something to think about, especially if the artwork has sentimental value for you.
However, keep in mind that the value of an NFT is solely determined by what someone else is prepared to pay for it. As a result, rather than fundamental, technical, or economic indicators, which traditionally impact stock prices and, at the very least, constitute the basis for investor demand, demand will drive the price.
While there are some clear advantages to using NFTs, there are also some potential drawbacks that users should be aware of. In this blog post, we'll explore both the pros and cons of NFTs so you can decide if they're right for you.
Pros of NFT
1. NFTs can be used to create unique and scarce digital assets.

2. NFTs can be stored on a blockchain, which gives them added security and immutability.

3. NFTs can be traded or sold on secondary markets, which allows creators to generate revenue from their assets.
Cons of NFT
1. The value of NFTs is often volatile and can fluctuate rapidly.

2. There is currently no standardized way to manage or trade NFTs, which can make it difficult for buyers and sellers to find each other.

3. Some people worry that the increasing popularity of NFTs could lead to the centralization of the blockchain space by a few large players.
How to profit from NFT?
If you're looking to profit from NFTs, there are a few things you can do.
First, you can create your own NFTs and sell them on platforms like OpenSea or Rarible.
You can also buy NFTs that you think will increase in value, and resell them later. The key to making money with any new investment opportunity is to get in early. With NFTs, you have the chance to do just that. The market is still relatively small and new, so there is plenty of room for growth. If you can get involved now, you could see some serious profits down the line.
Finally, you can invest in companies that are involved in the NFT space. Whatever strategy you choose, make sure to do your research first so you can maximize your profits.
Is selling NFT profitable?
If you're thinking about selling NFTs, you might be wondering if it's actually profitable. The answer is: it depends. Just like with any other kind of investment, there's no guaranteed profit when it comes to selling NFTs. However, if you do your research and invest wisely, there's a good chance that you could see a return on your investment. Here are a few things to keep in mind if you're considering selling NFTs:

1. Know your audience. Who are you selling to? What do they like? What are they willing to pay for? The better you understand your target market, the more likely you are to find success.

2. Do your research. Not all NFTs are created equal. Some are more valuable than others, and some may be more popular with buyers. It's important to know what you're selling before you put it up for sale.

3. Set a fair price. If you want people to buy your NFTs, you need to price them fairly. overpricing your NFTs is a surefire way to turn potential buyers away.

4. Promote, promote, promote!
Once you have a good understanding of the market and what types of NFTs are in demand, you can start planning your sales strategy. If you're able to find a niche market and offer something unique, you'll be in a good position to make some serious profits from selling NFTs.
Is it worth getting in NFTs?
The answer to this question largely depends on your personal investment goals and risk tolerance. However, as with any investment, there are potential risks and rewards associated with investing in NFTs.

On the one hand, NFTs have the potential to offer investors a high return on investment. Some NFTs have already sold for millions of dollars, and as the market for NFTs grows, prices are likely to continue to rise. Furthermore, because NFTs are still a relatively new asset class, there is a lot of upside potential for early investors.

On the other hand, NFTs are a highly speculative investment, and their prices can be very volatile. Additionally, because the market for NFTs is still relatively small, it is susceptible to manipulation by large investors. Finally, because NFTs are digital assets, they are susceptible to hacking and theft.

Ultimately, whether or not investing in NFTs is worth it depends on your individual circumstances. If you're willing to stomach the risks, you could potentially make a lot of money. However, if you're not comfortable with the risks, you might want to steer clear of this new asset class.
What is NFT passive Income?
NFT passive income is a type of income that you can earn by holding or investing in NFTs. Unlike traditional forms of income, NFT passive income is not earned through active work but rather through the appreciation of the underlying asset. For example, you could earn NFT passive income by investing in an NFT-based project or by holding an NFT that increases in value over time.
By holding an NFT, you can earn royalties from the sales of that NFT. The key to earning royalties is to find an NFT that has the potential to appreciate over time. You can do your research by looking at the track record of the artist and the platform that the NFT is hosted on. If you believe in the long-term prospects of the NFT market, holding an NFT can be a great way to generate passive income.
NFTs offer a unique way to generate passive income as they are not subject to the same volatility as other assets such as stocks and cryptocurrency. This makes them an ideal investment for those looking for a stable source of income. Additionally, NFTs offer the potential for high returns if the underlying asset appreciates in value.

If you're looking for a way to generate passive income, consider investing in or holding NFTs. With their potential for stability and high returns, NFTs could be a great addition to your portfolio.
NFT Singapore buyer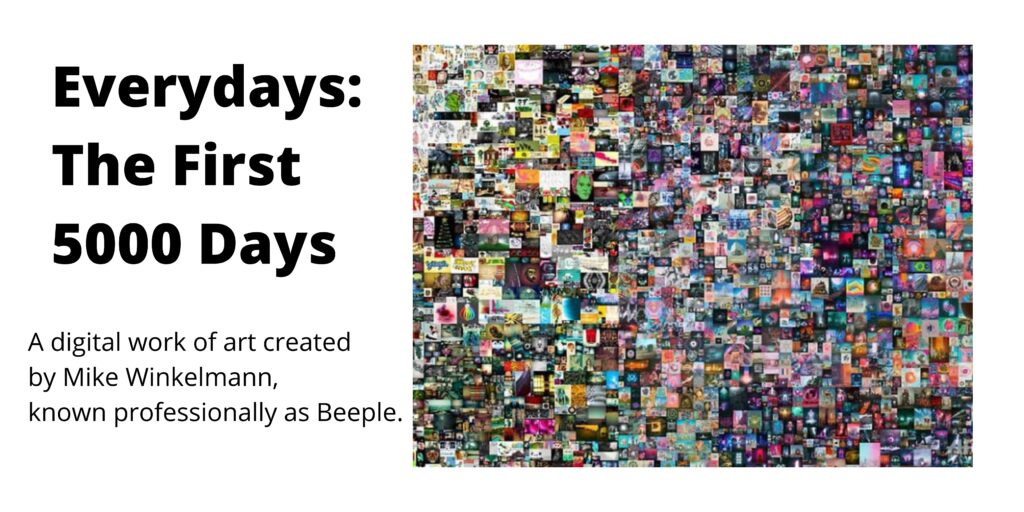 Vignesh Sundaresan was born in Chennai but now lives partly in Singapore's Little India, which he chose for its access to South Indian food. Now Vignesh Sundaresan is well known as the NFT Singapore Buyer.
He is also known as Metakovan. Vignesh Sundaresan is a Singapore-based entrepreneur and investor. He is the founder of Metakovan Ventures, a venture capital firm. He is also a co-founder of the cryptocurrency exchange Bitfinex.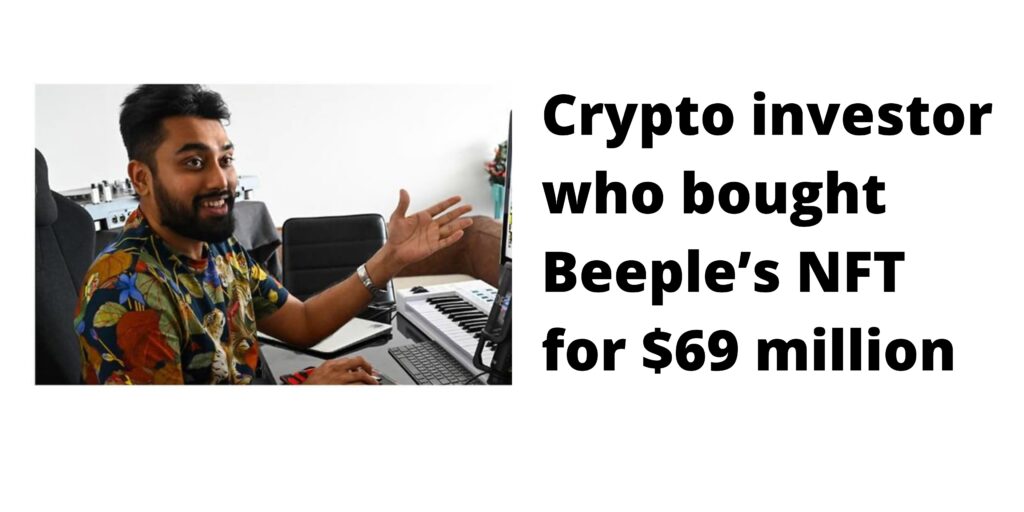 MetaKovan's net worth is estimated to be US$1 billion, making him one of the richest people in Singapore. He is an active philanthropist and has donated to numerous causes, including education and healthcare.
MetaKovan has been a very active and vocal supporter of cryptocurrencies, particularly Ethereum, and has been instrumental in helping to grow the Ethereum community in Singapore. He is also a strong advocate for blockchain technology and its potential to change the way we interact with the world.
Sundaresan's journey into the "cryptosphere" would go on to involve investments in multiple digital coins; the launch of several businesses in different countries; the creation of his own digital avatar; and, eventually, his most high-profile investment yet, the US$69.3m (S$93m) purchase from Christie's of Everydays: The First 5,000 Days.
If you're a Singaporean buyer interested in purchasing NFTs, there are a few things you should know. First and foremost, make sure you're buying from a reputable source. There are a lot of scams out there, so it's important to do your research.
Once you've found a reputable source, look at their selection of NFTs and see if anything catches your eye.
If you're not sure what you're looking for, don't worry – there are plenty of resources out there that can help you learn more about the world of NFTs.
Once you've made your purchase, enjoy your new NFT!
Conclusion
As we come to the end of our exploration into the world of NFTs, we can draw some conclusions about this new and exciting technology. Overall, NFTs have great potential to revolutionize many industries by providing a new way to create, manage, and trade digital assets. While there are still some challenges to be overcome, such as scalability and interoperability, the future looks bright for NFTs. We can't wait to see what innovative applications will be built on this new foundation!