Blockchain technology is quickly becoming the go-to solution for a variety of industries, but one that has seen the most growth so far is the social media industry. Pixie, a new blockchain social platform, is looking to capitalize on this growth by providing a platform where users can share content, connect with others, and earn crypto coins in return.
This is a brand-new "Creator Crypto economy" model totally different from the centralized revenue models of other social network platforms that monetize users' data and infringe upon their privacy.
Pixie will work with all its users to build and develop a decentralized social network where users can manage and share their profits together. Users can claim their PIX and transfer them to their own wallet (like MetaMask).
What is Pixie?
Pixie is a social media platform that allows users to monetize their content. Pixie allows users to create and share content, and earn crypto coins for interactions.
The platform was designed to solve the challenges of social media platforms such as Facebook, Twitter, and Instagram.
Pixie is based on blockchain technology and uses a distributed ledger to keep track of user data. Pixie has raised $10 million in venture capital so far. The company is currently active in 10 countries across Europe, Asia, and North America.
Pixie's Unique Features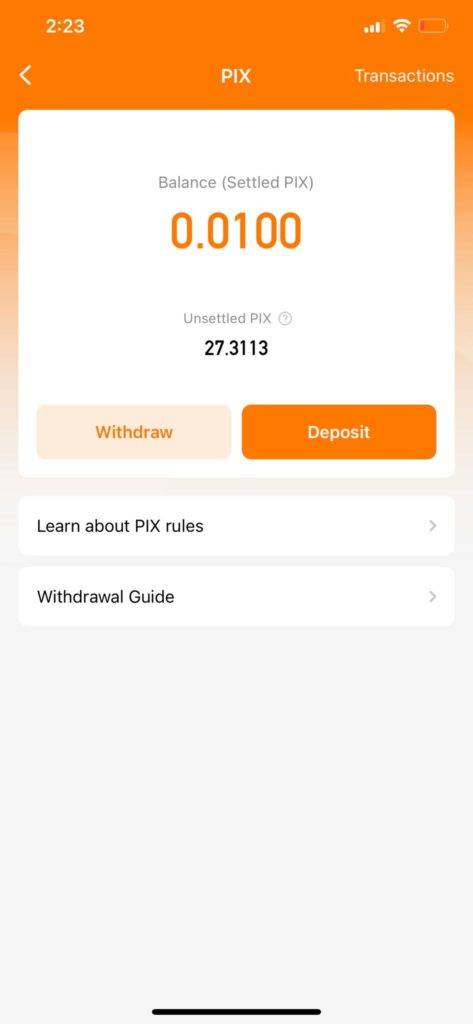 Pixie is the world's first fully-functional photo and video sharing social network based on Blockchain Cryptoeconomics. Pixie encourages users to create quality content (like NFT) and interact constructively with fellow users.
Pixie offers a more user-friendly experience than other social media platforms, making it easier for people to stay connected with friends and family. Pixie also offers features that make it easier for users to find and connect with new friends.
Pixie's blockchain technology makes it secure and tamper-proof, ensuring that users' data remains confidential.
Unlike other social media, users are more active in liking and commenting on others' posts as they hope, they get the same likes and comments in return and they can earn the cryptocurrency PIX.
Within 1 day of joining this App, I earned 20 cryptocurrency PIX. It gives you the motivation and thrill to continue posting more posts to gain more PIX.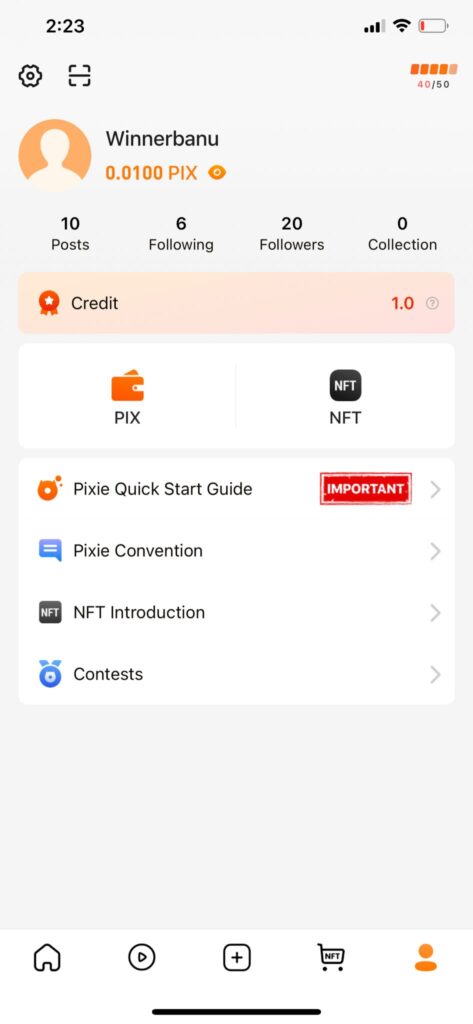 How Does Pixie Work?
Pixie is a photo and short video-sharing social network, where people can share and record their lives and share those beautiful moments with their friends!
Therefore, Pixie is gradually becoming a fun social platform that can let users earn cryptocurrency PIX. Like GameFi, Pixie took the lead in realizing SocialFi in the world.
Content can be easily created as NFT digital assets for copyright protection and future trading in Pixie.
• Higher-quality content earns more PIX.
• Earlier likes and reposts of quality content will receive more PIX.
• Users with more Weight (user influence) will receive more PIX for social activities.
• The Energy Mechanism optimizes users' social activities and maintains the effective operation of the Pixie platform.
• Reckless and abusive social activities are prohibited.
• Users can spend PIX to create NFT.
• Rewards for content and social activities such as posts, likes, and reposts are halved after every 7.5 billion PIX allocated (halving will repeat 11 times in total).
• Pixie will only reward social activities on content posted within 7 days, although users can still interact with old posts without consuming Energy.
• The PIX rewards for posting content and all related social activities will be settled simultaneously in users' PIX wallets within 7 days after the posted content.
How can I earn money by uploading videos?
If you're looking for the best website to upload video and earn money, look no further than Pixie Social Network. This platform offers users the ability to create and share videos, as well as earn money based on likes and reposts. Plus, thanks to its blockchain technology, Pixie Social Network is safe and secure for both users and creators. Pixie is the easiest "upload video and earn money app".
The Price of 1 PIX
In the past few months, Pixie has reached over 200,000 registered users and 20,000 DAU, who have already contributed more than 7 million posts, including pictures and videos. Pixie has become one of the largest social networks in the Web3 era with the SocialFi concept.
The Issue Price of 1 PIX = 0.005 USDT has been set by the Kucoin Crypto exchange. We believe that the price of 1 PIX will surely rise due to its popularity and demand.
Conclusion
The core value of Pixie comes from quality content and social activities, which are fundamental for the healthy and sustainable development of Pixie. Once poor quality content, as well as indiscriminate likes and reposts, start to flood the platform, they will seriously affect the value of Pixie.
In addition to the Energy Mechanism, the Pixie operation team reserves the right to intervene by blocking content, cancelling rewards, and even banning the account if deemed necessary.
Pixie is a social media platform that rewards users for engaging with content and sharing links. What distinguishes Pixie from other social media platforms is its focus on the blockchain. Pixie uses this technology to store user data, reward creators securely, and provide a trustless experience for both users and content providers.
With its innovative approach to social media, Pixie has the potential to revolutionize how we interact with online content. So if you're looking for an alternative to Facebook or Twitter, give Pixie a try!