Why has Affiliate Marketing gotten so popular?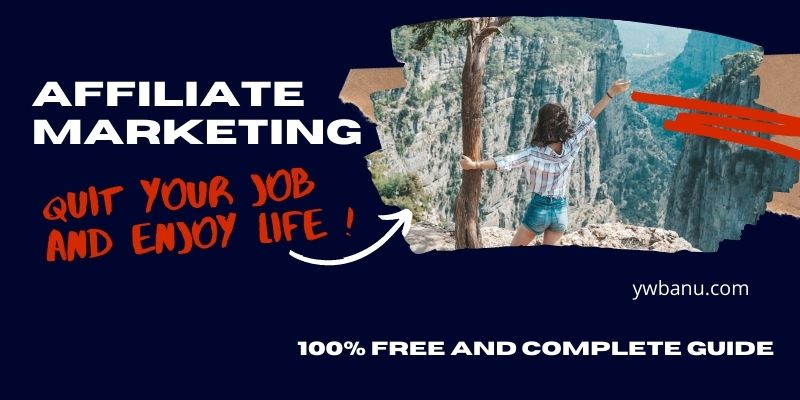 Since the epidemic began in 2020, the term affiliate marketing has become a mystical one. Many people lost their employment or were instructed to work from home with salary cutbacks. During this time, many people began to look for new sources of money online. Affiliate marketing will be at the top of the result if you search "how to make money online?" As a result, everyone is curious about what affiliate marketing is.
All these eager minds began to learn more about affiliate marketing. They started to search for YouTube videos, Articles, and e-books.
Many people, like myself, were able to achieve and earn money through affiliate marketing. But some gave up easily, after just a few attempts. They were either not working constantly, or they were not using the right techniques. They just gave up on affiliate marketing and began to refer to it as a scam or a waste of time.
Is affiliate marketing real?
Yes, of course. Affiliate marketing has been around for many years. An online flower shop founded by William J. Tobin called PC Flowers and Gifts started the first affiliate program for the web in 1989.
You assist someone in selling their goods by using a certain link, and when you do so successfully, you receive a commission. Affiliate marketing really is that simple.
But the toughest part is finding the customers to buy those products. Affiliate marketing is real; you just have to match the product and the customer to purchase.
Where do I start my Affiliate marketing?
Choosing the Niche
Firstly, you need to identify a Niche market that you are interested in and it's always best if you
have knowledge in that niche. Initially look for a broad category such as health and fitness. Once
you have the main category; you will drill down until you find that fine-tuned niche that's right for
you.
Your niche will ultimately determine what products to promote, who you'll promote to, and which advertising methods you'll use to promote them appropriately.
Earning money with niche affiliate marketing is the wisest way to become involved with affiliate marketing. It makes it easy to promote the product(s) you have for sale, it makes it easier to choose keywords, and it makes it easier to target traffic when you are focused.
Choosing the Product
Next, you must find the product that you want to start selling. The product that you wish to sell must be something, that you are familiar with. Choosing the right products to promote is one of the most crucial steps to achieving success as an affiliate marketer.
Here Are A Few Of The Top Affiliate Programs You Can Make Money With On The Internet:
1. Commission Junction – https://www.cj.com/
2. Digistore24 – https://www.digistore24.com/
3. Clickbank – http://www.clickbank.com (not working in India)
4. Share-A-Sale http://www.shareasale.com
5. Indoleads – https://indoleads.com/
The above sites are a great place to start hunting for relevant products for your niche that offer a good commission.
What you need to start your affiliate marketing?
If you are serious about become a professional Affiliate Marketer, then you will need the following in the list below. You might need more than this, but this is just the basics.
Instagram account
Twitter account
Tiktok account (optional)
Facebook Page
You Need Your Own Website
There is no use in considering affiliate marketing unless your website is up and operating. This is critical since traffic that reaches your site are potential customers, and your goal is marketing your products and convert that traffic into sales.
The first step to building any type of website is choosing a web hosting service. A web host allows your site to be accessible on the internet.
I use Namecheap to buy domain at cheap rate and as well as hosting is also from Namecheap. I couldn't locate any other sites with dependable service and low prices. Namecheap provides excellent customer service. Any sites issues or any hosting issues, they can rectify for you asap.
As of today, I've purchased around 50 domains for my own business, clients (as a freelancer), and affiliate marketing purposes. 
Successfully Automate Your Income Online
Building a good landing page is the start of your campaign. After Hundreds of dollars in ad spend, I'll say the same: Landing pages WORK. The faster your page loads, the more money you make. It's simple – people have short attention spans. Building a good landing page is the first part of your campaign.
A landing page has four main components:
1. Headline
The headline is your first and only chance to grab the customer and pull them into your landing page. The headline is likely the first thing your viewer sees. If it doesn't grab their attention and force them to read your copy, you lose the sale. Once you get the hang of it, creating landing pages can truly be both fun and easy. The better you get at it, the higher your conversion rate will inevitably climb.
2. Image
The image is more important than the headline. But not all verticals need as much focus on images. Utility apps such as battery life extenders, antivirus software and disk cleanups are not so visual.
3. Explain simply
Use stories to pull your readers.
4. Call To Action button.
I like to keep this direct, simple, and extremely obvious. I like to make the button color different from the rest of the page and that's it. Some people need extra help knowing what to do on your landing page. Sometimes, have arrows pointing to the Call To Action button.
5. Double Check All Links Before Launch
Ensure you have hyperlinked them properly and it is working.
Create a Blog and Content
Any Affiliate marketing plan must include the creation of high-quality content.
Blogging is one approach to add to your content marketing plan by producing high quality material for your website.
Creating a blog plan serves a variety of purposes, including increasing traffic to your website, bolstering your social media presence, placing yourself against competitors, and ranking all those long-tail search queries and keywords.
If you have a frequently maintained blog that your readers find informative, your website will be readily identified by search engines and may be utilized as a marketing tool.
You can post product reviews, create infographics, create how-to blog posts that your readers can share, videos such as unboxing videos or how-to videos demonstrating the product, podcast mentions, and much more. Your blog is yours to use as you please! As long as you aren't breaking any rules, you can really get creative here.
Email Marketing to Automate Affiliate marketing.
One very effective way to attract subscribers is to offer something in exchange for their email. That could be a freebie, a discount, or a PDF (like this one!). If you're offering an information product in the form of a PDF or an email course, then you can warm your readers up before you start pitching them to buy something. Spend some time, give them something valuable and you will be rewarded with a loyal subscriber that will listen to what you have to say.
Emails are a personal communication medium. It's a great way to engage with people one-on-one and introduce the products you are promoting. I use free email marketing automation by Omnisend. 
Omnisend is a robust all-in-one omnichannel marketing automation platform that empowers marketers to improve their ROI, increase their sales, and improve their customer relationships.
Automating email is a best practice in the Affiliate marketing world.  When a customer signs up, depending on the product you promoting to that subscriber, you can begin sending campaigns across a variety of channels as part of your welcome series automation.
It's good to keep regular contact with your subscribers so start sending a monthly (or even weekly/fortnightly) email newsletter.
When done right you'll invest only a couple of hours a week while the money grows in your bank account. You can quit your job and spend your time with you loved ones.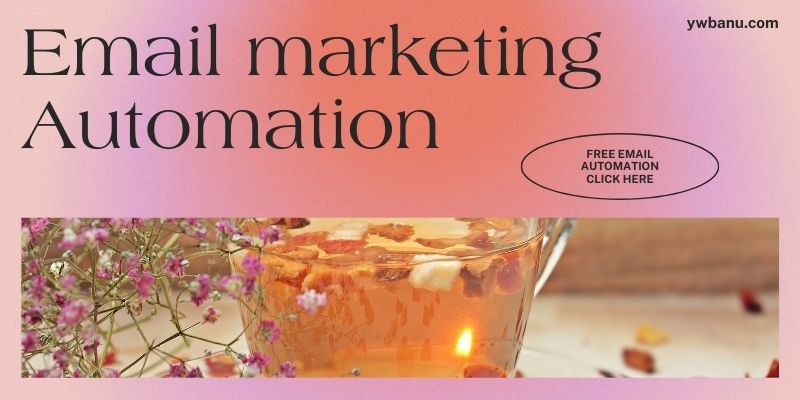 Social Media Campaigns
Social media is one of the most powerful tools you can use for increasing your blog's visibility and promote affiliate products.
And that probably isn't surprising since everyone, including your boss and your grandmother, is probably on it.
Popular platforms such as Facebook, Instagram, Twitter, Pinterest, and YouTube are great places to drop affiliate links and potentially reach billions of people. Always be sure to follow the rules and restrictions of these sites when it comes to posting affiliate links.
Chances are your product or service is already being promoted by someone else on social media. To single yourself out from these other marketers, it's crucial that you become an expert in the eyes of your audience.
Stretch your imagination. Go the extra mile. Do as much research as you can on your product and service and become the person with all the answers. Doing this gives you two legs up on the competition.
Giving people free information, guides, checklists and other tools related to your niche is another great way to stand out.
Not only do you solve or provide targeted information to your potential visitors, but you're also telling them you're different from other affiliate marketers.
This is a very huge topic to discuss, if you are really keen on knowing more on this, you can take the same course that I took to master social media campaigns.
Wrapping Up
Learning how to create an affiliate website can be an incredibly rewarding journey. And having the right tools and software can help ease the work you have to do, allowing you to spend more time on your more important affiliate marketing matters. Now with the basics out of the way, let's explore the endless pool of affiliate marketing niches and discover which one is a perfect match for your blogging business.
Join this course to bring your Affiliate Marketing to advance level, like I did.