Getting paid to write articles from home, especially getting paid to write about digital marketing niche, affiliate marketing niche is a dream job for many. You write articles for us and we pay you. There are many websites out there, but we pay you a decent amount of money. We provide the opportunity to our readers to Write Articles for us and Get Paid. Getting paid to write articles method is not a get rich method. But it is possible to make a nice little side hustle income from writing.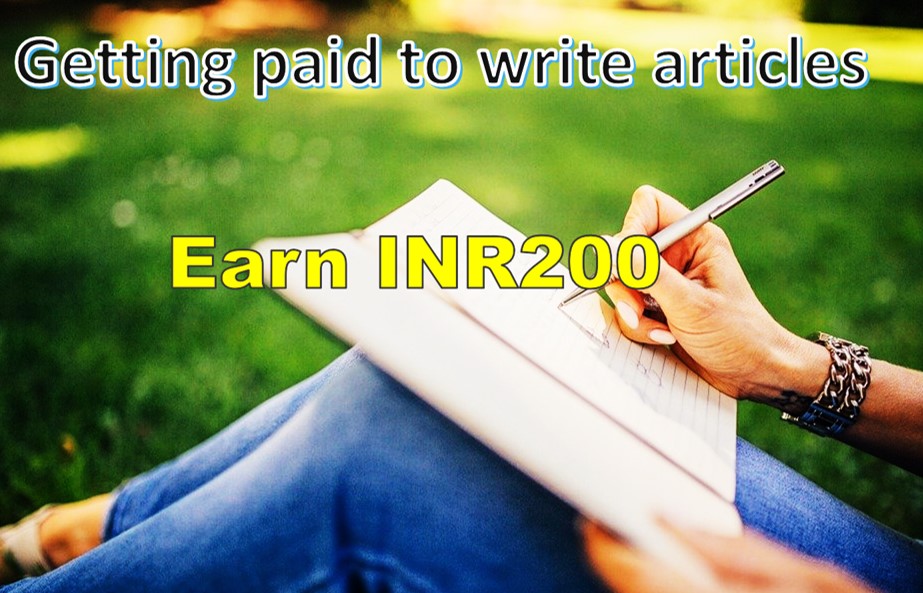 Topics that you can Get Paid to Write
And to make it easier for you, we've listed the topics that we are keen on. We especially like articles written by you and 100% original. So you literally you can write about anything about the online niche.
Digital freelancing
Social media
SEO
Graphic design
E-commerce
E-shops
Shopify
WordPress
Wix
Affiliate Marketing
Content marketing
Blogging
Encoding
Mobile apps
Advertise online
Performance marketing software
Google
Youtube
Self-publishing
As long as your articles match our website niche, are easy to read and follows current trending topics, we take it.
Need tips on how to get your articles approved?
Read our submission guidelines carefully. Read our past blog posts and study the pattern that has been written.
Ensure the English used is simple and easy to read. Avoid complex words that are difficult for website users to understand.
Benefits of submitting articles to us
Firstly, of course, it is the payment amount that is slightly above average on what most websites pay. The benefit of this small amount is that you can get paid well but have no commitment to submit articles on a recurring basis. If you have a great idea just send it to us to get paid!
Freelance writing can be a fantastic way to earn money and can even lead to full-time income if you can consistently produce quality work.
Additionally, if your article gets published in one of our blogs or newsletters, then you will be given an additional bonus which may include:
– A link back to your site/blog
– Your name added as a contributor to the post
– An image credit with attribution to you
– You'll also receive a free copy of any ebooks that we publish at the time of publication.
1. Getting paid to write articles from your own computer at home.
2. You don't need any special skills or qualifications.
3. No experience needed.
4. Easy way to earn extra cash
5. Flexible work hours.
6. Work whenever you want.
7. Make up to US$3 per article.
8. No time limit.
9. Only Minimum 1000 word count.
10. No deadline.
11. Unlimited submissions.
Next Step – Click Here To Start Writing Now!
In conclusion, if you're looking for an easy way to make some extra cash then writing articles may be something worth considering. It's also one of those things where once you start doing it, you'll find yourself wanting more and more opportunities to do so. And with each new piece of content you create, you will build credibility in your field which means more people will come knocking when they see your name attached to their favourite blogs.
So why wait? Start creating today!