Join us in this professional blogging course and learn how to blog like a pro! This is your very own Singapore professional blogging course.  You will have your blogging training at your convenient time and learn all the needed skills for WordPress blogging.  You will also get to practice your new skills by creating your own blog post during the zoom meeting.

What is Blogging?
Blogging in my opinion is simply a way of sharing your thoughts, experiences, and ideas with the world. A blog can take many different forms, but most blogs generally include text, images, and links to other websites. This is perfect for freelancers and stays home moms who want to do something when they are free from their daily busy schedule.
Blogging can be a hobby or a way to share your passion with others, but it can also be a great way to build your professional brand and network. If you're thinking about starting a blog, or if you're already blogging but want to take things to the next level, this professional blogging course is for you!
We will teach you everything you need to know about blogging, from the basics of setting up your WordPress website to more advanced tips and tricks for promoting your blog and growing your audience.
Most importantly, we will guide you on how to monetize your blog, so you can turn your passion into a profitable business.
So, whether you're a complete beginner or an experienced blogger looking to take things to the next level, this course will give you the skills and knowledge you need to succeed. Sign up today and let's get started with Singapore's Popular Blogging Course Online!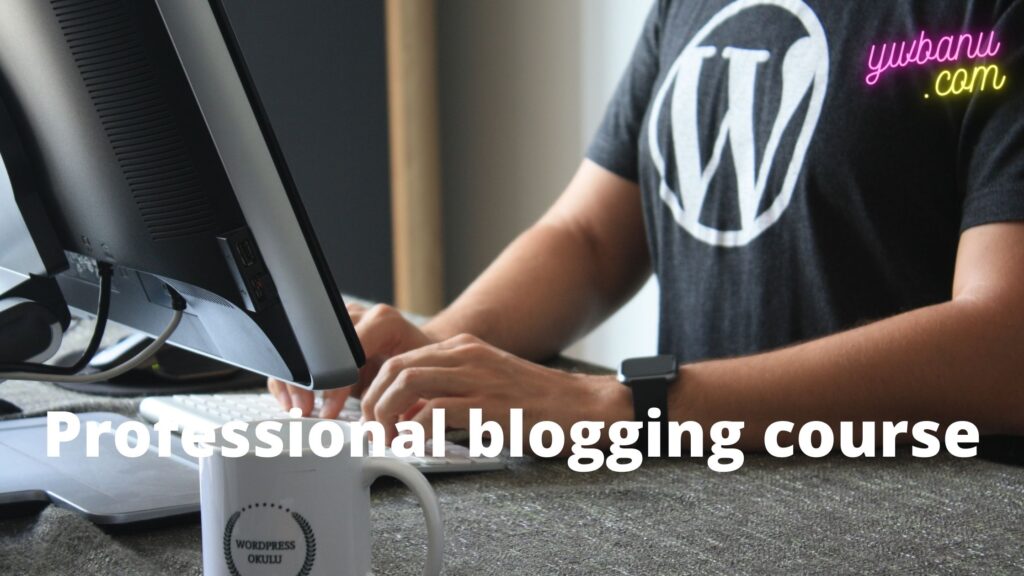 What Will You Learn in This online blogging course?
This online blogging course will cover a range of topics to help you learn about blogging and how to start a blog. You will learn:
– How to set up a WordPress website
– How to optimise your website for SEO
– How to write blog posts that can Rank in Google
– How to promote your blog
– How to make money from your blog
– How to Set up a social media
– How to drive traffic to your website
How to Join the Course and learn blogging online?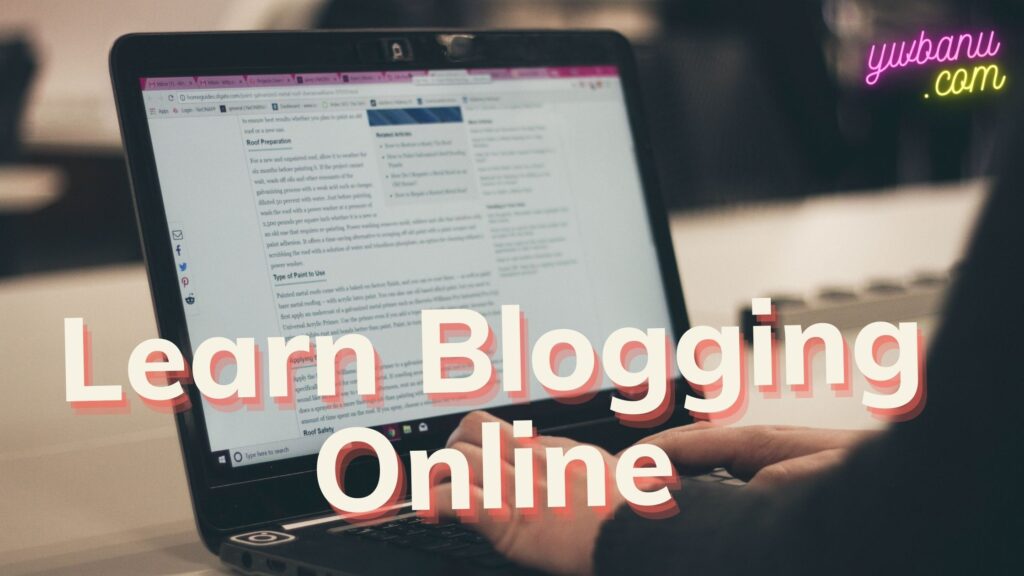 Joining the Professional blogging course in Singapore is very easy. All you need to do is follow these simple steps:
WhatsApp us using this link
Make the Blogging course payment
Once payment is received, you will be given a link to join the Zoom meeting.
Start learning about blogging!
The Professional blogging course in Singapore is a great way to learn about blogging online. Through the Zoom meeting, we are giving you one-to-one online training. You will be mostly doing hands-on training and our instructors will show you and instruct you on what must be done. As a result, you ask questions and receive immediate responses from the instructors.
The Schedule of the Blogging Course?
The blogging course is conducted online via Zoom meetings.
It is a 6-month course.
We will initially have twice a week meet-up.
Per session will be 30 to 40mins.
(Date and Timing will be discussed as per your Convenience)
At the end of this Professional blogging course, you will have a well-designed and fully functional blog that is ready to attract readers and generate passive income for you.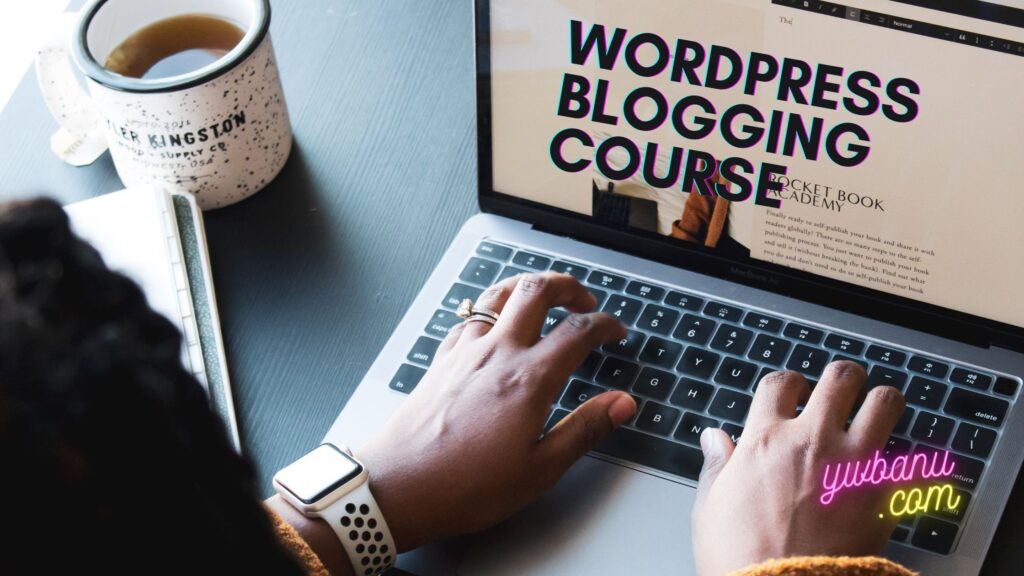 Fees
Our professional blogging course in Singapore is very affordable. The fees for the course are as follows:
Just a One-time fee of SG$160
We offer discounts for PAYNOW/PAYLAH mode of payments and group bookings. For more information, please contact us : https://wa.me/6581195576 .
Contact Information
You can contact is 24/7 at https://wa.me/6581195576 
How are and Where are these Blogging courses conducted?
Learn Blogging Online course in Zoom Meeting. This course is perfect for those who want to learn how to blog professionally, and it covers all the essential topics that you need to know about blogging.
The course is conducted entirely online via Zoom Meeting, so you can attend it from the comfort of your own home.
About the Blogging Course Instructors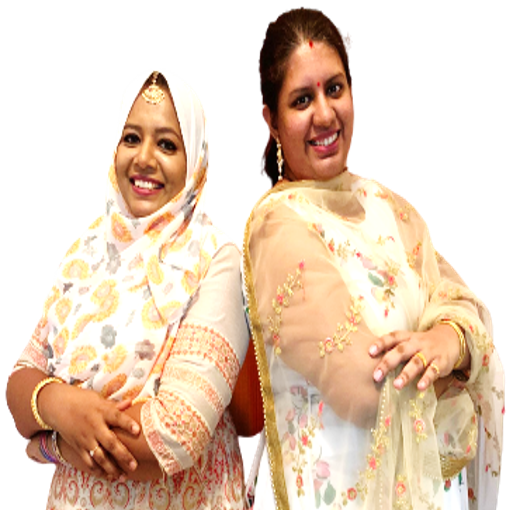 Banu (YouTuber)
Renowned YouTuber, Affiliate marketer and Social Media Influencer. More commonly known as "Winner Banu" in the World of Marketing and Blogging. She has been coaching and guiding people on 'Online Passive Income' from the year 2018. Out of passion, She has also posted numerous beneficial original content on various social media platforms for sharing the knowledge and experience that she has gained in this industry for more than 10 years.
Anjana (Digital Marketer)
She is a well-established content writer, highly skilled in researching, writing and publishing compelling content. She has always had a passion for writing which has driven her in the production of meaningful and original content for various media platforms and clients. Business Marketing has always been an inborn talent for her as she can develop many unique marketing strategies for companies to develop their business and products. The zeal to share her knowledge and experience in this field of expertise with more enthusiastic entrepreneurs has been my driving factor for the past 7 years.
We'll walk you through the steps to make your First Passive Income with total Confidence and Clarity
Join the best blogging course now
If you are interested in signing up for the Learn Blogging Online course, please contact us https://wa.me/6581195576  in WhatsApp and we will get in touch with you shortly.