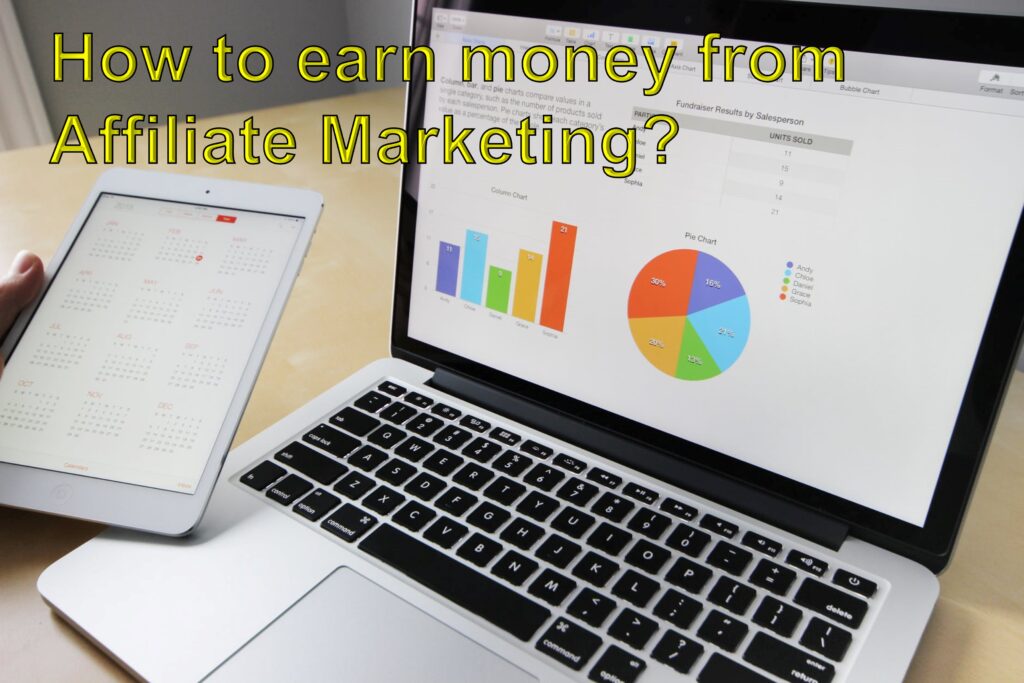 What is Affiliate Marketing and how to earn money from it? If this question is also in your mind, then you must read this post once from beginning to end. Because in this we will know about all the FAQ's (Frequently Asked Questions) related to Affiliate Marketing.
If you look, you will find that almost every person around you is connected to the Internet. Now not only the city but also the people of the village are connected to the internet. To be honest, after the arrival of Jio in India, internet usage has increased twice as fast. After connecting to the Internet, awareness among people has increased.
After the increase on the internet, the craze of online shopping and online earning is increasing day by day. In today's time pandemic period, people prefer online shopping more than shopping from the shop.
By the way, there are many ways to do online earning at this pandemic time. But Affiliate Marketing is becoming the best and popular way of Online Earning in today's time.
Affiliate Marketing is such a marketing strategy, which is never going to happen. In this, you can earn lakhs without investing a single rupee.
Friends, once you understand how to do Affiliate Marketing very well, then there is no better way to earn online at this time.
In today's time, even top Indian bloggers prefer Affiliate Marketing instead of Google AdSense because Google AdSense will never give you this much money.
Yes! It is true that at the beginning of any blogger, the primary source of income is Google AdSense. But as soon as a blogger becomes popular, then his main income source becomes affiliate marketing best.
So come let us know what is Affiliate Marketing? Let's try to know in detail.
What is Affiliate Marketing
The entire game of Affiliate Marketing is Product Promoting Strategy and Commission Based. In which if you promote the company's product through your website, YouTube channel or social media, then that company gives you a fixed commission for that product. This commission is your Affiliate Income.
In Other Words,
For example, you have joined Amazon Affiliate Program or Flipkart Affiliate Program in India. After joining, if you want to promote any product of that company, then the company provides you with a special Affiliate Link for that product.
You can also put this link on your blog post, Facebook page, Instagram or Twitter. If any person buys the product through that Affiliate Link, then the company gives you a small commission for that product. This process is called Affiliate Marketing.
Some Terms Related to Affiliate Marketing
Affiliate Link
For example, you have joined the Affiliate Program of Amazon India. After joining, whatever Amazon product you want to promote, Amazon provides you with a unique link for that product. This link is called Affiliate Link.
Affiliate Id
After joining any affiliate program, you are given a special word your Affiliate ID. With the help of which the company tracks the sales done through your Affiliate Link.
Affiliate Commission
The money you get after the sale of any product is called Affiliate Commission.
Affiliate Market Place
Today there are some such companies available, which offer you Affiliate Program related to different Niches, called Affiliate Market Place.
Payment Threshold
The Minimum Amount that after earning you can withdraw that amount in your bank account, it is called the Payment Threshold.
Payment Mode
All those methods by which you transfer your Affiliate Income to the bank account are called Payment Mode.
For example, Bank Wire Transfer, Check, PayPal…etc.
Few Questions (FAQs) related to Affiliate Marketing
Do we have to pay money to join in Affiliate Program?
No! You do not have to pay for joining any affiliate program. It is free. If a company is asking you for money to join an affiliate program, then I recommend you do not join that company.
Is it most to have a website to join any Affiliate Program?
No ! Even if you do not have a website, you can still join the affiliate program. But, if you want to earn money from Affiliate Marketing, then a Blog/Website will be the best option for you. Also, if you have good followers on social media Instagram, you can still do marketing this is the correct way.
Can we do affiliate marketing on our blog with Google AdSense?
Yeah sure! You can use Affiliate Marketing as well as other Ad Networks such as Google AdSense on your blog. And this is not against the policy of AdSense at all.
Do All Companies Offer Affiliate Marketing Programs?
Nope! Not all companies offering affiliate programs. For this, you have to manually search on Google, which companies or organizations offer affiliate programs.
How much can I make From Affiliate Marketing?
If you think that how much money you can make from affiliate marketing. So there is no one correct answer to this. Because in Affiliate Marketing you are paid for Product Selling. Therefore, earning in this depends on how many sales have been done through your affiliate link. This will give you the answer to the most important question how to earn money from Affiliate Marketing?
How to Join Affiliate Marketing web Sites?
If you want to join any Affiliate Marketing Sites then you can do it very easily. For this, you have to follow some steps, after following which you can easily start your affiliate income.
Here below, I will tell you how to join Amazon Affiliate. First of all, go to the affiliate page that website of the company whose affiliate program you want to join, such as if you want to join amazon affiliate, then you have to create a new account there where you are asked some important information such as –
Name
Address
Email Id
Mobile Number
Pancard Details
Blog/Website Url (where you will promote the company's product)
Payment Details (where you want all your earnings to be sent)
After filling in this information properly, when you register, the company sends you a confirmation mail after checking your blog. Its affiliate link has to be copied. And share it on your site or social media ex Instagram from where people buy that product and you can earn affiliate income money comfortably.
Take special care of these things before joining the Affiliate Program Whenever you want to join a new Affiliate Program or enrol in an Affiliate Network, then you should take special care of some things in advance. Let us know about it:-
What banners are available on it
What is the facility available in Promotional matter
Affiliate control panel or not
What is the minimum payout
What are the payment methods
The tax form is required or not
---
It is good for you to know about all these factors in advance because they will give you a lot to know about them which will help you to decide Conjunction you are ready to promote these particular products or no. . For example, if you select a seasonal product and their minimum payout is around $1000. Then you have to be sure whether you can achieve this goal in that particular period or not. If yes then it is fine and if not then you should be prepared about it in advance.
---