To become a successful affiliate marketer, you need a source of people to click through to what you are recommending and make a purchase. There's no way to get around that.
Learn my method of becoming a successful Super Affiliate Just like me.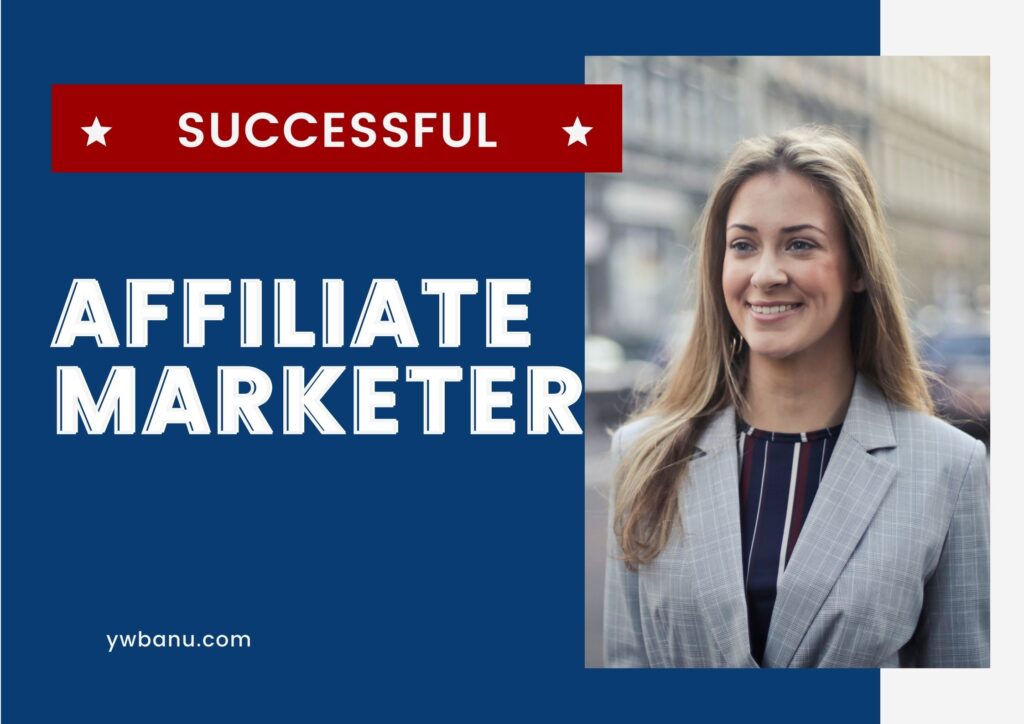 The three main ways to get this source of traffic are:
SEO – takes time, but a website that ranks is an asset that can continue to generate income passively
Buy traffic – expensive and as soon as you stop paying for ads, the traffic and commissions dry up
Build an audience – requires continual production of content to keep the audience engaged
All three of these take time, expense, and skill.
Affiliate marketing isn't a get rich quick scheme
Affiliate marketing is a job that doesn't pay anything, to begin with, but if you invest time and money, can produce an income.
If you are a beginner and are dedicated then it will still likely take 12-18 months until you start making money, but people make decent money through it if they persevere.
The reason so many cannot become a successful affiliate marketer is that they're impatient and aren't willing to put in the time required to build an audience or are unwilling or unable to invest to learn and build the skill.
To be successful at it at a high level you either need to put in a bunch of time to build an audience or list… or you need to be willing to invest and lose money to learn an ad platform.
Affiliates get paid when there is a conversion. They advertise our product with a trackable link, one of their visitors clicks on the link and purchases and the affiliate receives a commission.
Affiliate marketing can be done using free content (like influencers do), email marketing, social media ads, solo ads, google ads, or whatever source of traffic you choose.
Sharing your links in a blog post is a great idea.
The best way to share affiliate links is to provide helpful information on a subject that is totally aligned with the product you are promoting.
Especially if your post is super helpful. And by super helpful, I mean that you give them such good information, that they may not need the product you are promoting right away.
When you do this, people will trust you and when people trust you, they are more likely to purchase a product or service that you recommend and you become a successful affiliate marketer.
You can use social media as well.
But where you share on social makes a difference. Sharing on your personal page might not be a great strategy simply because your personal contacts may not be interested. Some may, but others may not.
Success stories work best when shared with your personal profile. It's an almost natural magnet and that can stir up curiosity enough to make them ask you for more info. And that is where the magic can happen if you work smart.
Hang out where your target audience is hanging out.
Don't just use your website to promote. Kinda like why I am hanging out here. I like to provide help. I believe the quickest way to succeed is by helping others succeed.
There is no quick method. The only time success comes before work is in a dictionary. The process is more like…Ready…Fire…Aim.
I know that sounds very cliché, but it is so very true. This whole "making money online" thing is actually hard work, so I recommend you fall in love with the process and the space you are working in. By doing so, naturally, you become a successful affiliate marketer.
Another helpful method is to pay attention to your online activities to become a successful affiliate marketer.
Pay attention to the links you click on when surfing. What made you click it? Your answer will provide you a tactic to try. That's probably a great way to get started. However, brush up on your grammar and make your posts sound authentic and the products desirable.
There is a balancing act between promotion and forcing people to look at products. Think about what would convince you. Are sentences grammatically, correct? Are there any misspelt words? Do the sentences form a full statement together or just broken ideas?
Start by including affiliate links in your profiles and posts to update those connected to you. There are billions of users of Pinterest, Twitter, Instagram, Facebook, and other social media sites. It can help you gain attention and support for brand expansion to the next level.
SEO is still the main game for affiliate marketing
Ultimately, it's about understanding your audience's needs and then catering to them.
One thing to consider is how close people are to making a commitment if they are reading your content. It's about finding the audience where they already are and when they are thinking about your topic and then giving them useful information that will help them make a decision, rather than just spamming out a load of links and hoping that one might convert into a sale.
You need to hunt for various niches.
It is obviously time taking but note down at least 10 of the best interesting topics for you. Then again break down the subtopics of those 10 main topics. Then talk with your colleagues, friends or any online marketer and ask the issues and concerns of those topics, so it will give you further insight about how to choose the niche or micro-niche for your business. You need to work hard without hesitation or get frustration for at least a year. Also, share your lucrative writing on social media platforms and build an audience who are of common interest in your topics.
Here are 4 main niches. Health, wealth, relationship and finally spirituality.
Wealth has the most competition among this.
Health has a medium but good competition in it
Relationship comes third
Spirituality
The more competition a niche has the harder it gets. So, wealth is a hard niche compared to Health. On the other hand, the relationship is good but I don't know what type of products are there to promote. The same goes for spirituality. Now you can choose your favourite one. But don't regret it.
In general, dating and gaming rules when it comes to affiliate marketing, very popular niches, very often used. Also, remember that it is not that the highest paying affiliate programs are the most profitable. And yet it can do cool cash the same way on much simpler programs where it can just get a lot of customers.

As a rule, campaigns from the banking and financial sectors have the highest rates.
An important point to highlight here is that dating and gaming categories are at their peaks right now. They're very popular niches, very often used. What's worth noting is that the highest paying affiliate programs are not always the most profitable. Good money can be earned on much simpler programs where you can just get a lot of customers in a short time.
You can become a successful affiliate marketer is by creating influence and then pointing those people to the amazing products, most likely purely as an affiliate. This is one way that people will use their influence to make money on Amazon. Other people will make recommendations in their videos and then add links in those videos to buy the things they talked about.
Another way you can get started with affiliate marketing is to find a product that you are passionate about (usually by using the product itself) and then marketing that product like crazy. Sometimes that's a physical product, digital product, course, or even a full-on automated affiliate system.
In my opinion, the best way to start affiliate marketing is the way that suits you best based on your experience level and what it is that you want to promote.