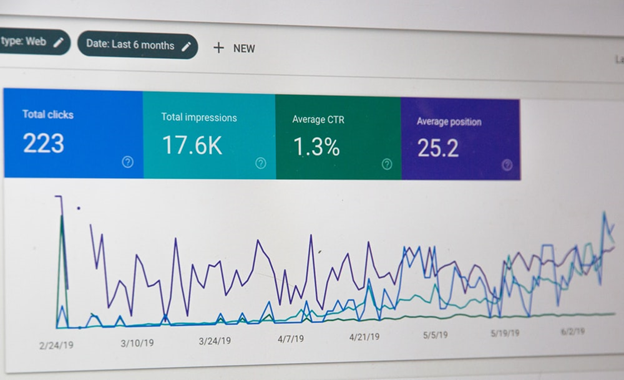 Take steps to improve your channel for search engines
Creating a YouTube channel configured for search engines starts from choosing an easy-to-memorize channel name, and does not contain numbers or symbols that have no meaning.
But in any case, there are some points that you should consider to make your channel compatible with SEO standards, and the most important of them are:
1- Write a detailed description of your channel and the content it offers.
Channel description is a very important element in helping search engines understand its nature and the content provided.
2- Make your channel appear as a brand
The channel image and channel code are among the most important elements that help your channel to appear as a professional channel for both viewers and search engines.
3- Feed your YouTube channel with new videos constantly
It has been proven that the channel with more videos has priority in appearing in search results.
Unlike the channels, which contain a few videos.
Also, the element of consistency in feeding the channel with videos in a consistent manner (once a week, for example), is a very important element in the visitor's experience, and in strengthening YouTube's confidence in the seriousness of the channel and its desire to continue.
4- Create playlists and put an appropriate title and description for them.
Playlists are very important to make YouTube understand the nature of the content that you provide on your channel, especially in channels that deal with large topics in separate episodes (separate videos).
5- Put your contact information, your website links and your pages on other social media sites
The rule here is: the more complete and clear all data is, the more reliable a channel looks like.
6- Create a blog for your YouTube channel and post every new video to it.
One of the most important strategies in which you can get more views, with a little effort and time, is.
Is: to create a blog on a free blogging site such as WordPress, and you put your video in it with some texts describing what you offer in these videos.
You can also expand this strategy by submitting articles or articles that talk about the same topic as your channel, and you put your videos in it from time to time.
This will make you get visitors from the blog's search engines, and these visitors will convert to viewers of your videos.
Create videos based on the keywords that have an application
Keywords or key phrases, are the keywords or pivots your video revolves around.
Many people create videos randomly without regard for keywords, and thus their videos do not get an appearance in the search results.
As for you, you should research the keywords that viewers are using to access your videos
There are a lot of free and paid tools with which you can find out the search words used by YouTube users, and the search rate on them as well.
Among these tools:
The feature of suggesting search words in YouTube itself
Try typing one word for the topic of the video that you want to make in the YouTube search rectangle, and you will get a drop-down list containing lots of suggestions for the most used key phrases by YouTube users.
Use Google's keyword search tool.
Use one of the professional paid keyword research tools, like keywordtool.
Adjust your videos to be compatible with YouTube SEO factors
There are many important elements that must be taken into account when publishing any new video on your channel, which greatly contributes to improving the ranking of your videos in the search engines.
In this part, we can include many, many points, but we will be satisfied with the most important of them, namely:
1- Use the video keyword intelligently
Among the most important places to use the keyword when publishing any video are:
Video title
Video description
Video tags
2- Put all your efforts and capabilities to produce high-quality videos at all levels
We have addressed this point elsewhere before, but we put it here, because it is one of the important factors that YouTube takes in the ranking of search results.
Quality includes high quality picture, clear sound, good editing, attractive introduction and conclusion that makes a good impression on the viewer.
On the other hand, you have to raise the quality of the content of your videos as well, by working hard, researching and working to always develop your skills according to the specialization of your channel.
3- Encourage viewers of your videos to interact, press the Like button, and subscribe to the channel
Internet users generally need a poke in order to take action, so at the end of every video you should invite viewers to press the subscribe button.
You should encourage them to interact through the comments, and you can also invite them by pressing the Like button if the video meets their expectations.
Interacting, of course, will raise your video's ranking in search results.
4- Use custom thumbnails
When you upload a new YouTube video, the YouTube system automatically selects a set of images taken from the video, in order to choose one of them as a cover that expresses your video.
These images, which are chosen by the YouTube system, may not be of a high level of quality, or are suitable to perfectly express the content of the video.
So YouTube allows you to upload an image from your device to place it as Custom Thumbnails.
Take advantage of this feature to create a professional, high-quality image, expressing the content of each of your videos.
5- Care for your video description
Video description is complementary, but very important to the success of your video.
You can put keywords in it, you can put links to your blog or site with it, and you can also create a text narration for the video content.
2- Use social networking sites to reach the largest possible number of views
Here, I will explain some detailed points, which will help you to make the best possible use of social networking sites in marketing your YouTube channel.
Thus, getting the largest possible number of views for your videos.
1- Use the hashtag feature when sharing your video on social media.
The hashtag feature for those who do not know it is a feature found on most social networking sites, especially Facebook and Twitter.
As it allows the communication of all those who are interested in one topic, even if there was no communication between them before, by the possibility of converting any word to a link by adding the net sign before it.
And when you click on this link, you can see posts of people who are not your friends, but who use the same hashtag.
2- Do not rely on a single social media site, but rather promote your YouTube video on the largest number of social networking sites.
3- Link all your social media pages to your YouTube channel
Almost all social media sites allow their users to place links to their sites or pages on other social networking sites.
Create an official page for your channel on the most famous social networking sites, and include the channel link in the page settings section.
4- Use the short videos feature to intelligently market your YouTube channel
Most of the social networking sites now, on top of them are Facebook, allow users to upload videos directly to the site.
Based on that, YouTube videos became very weak in publications, and videos uploaded to the site directly got the lion's share.
The appropriate and most successful strategy according to these circumstances is to make a summary video of the YouTube video, and upload it to other social media sites such as Facebook and Instagram.
You can promote your channel or videos by referring in the video itself to the channel and that it contains the entire video, and you can also place the link of the video or channel above the summary video