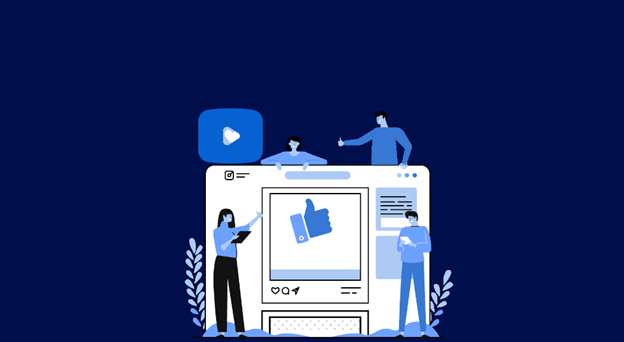 Defining the idea of ​​a YouTube channel seems a confusing step for many, especially beginners. In fact, the step of defining the idea of ​​your YouTube channel is a step that deserves your time and effort and perhaps your anxiety and confusion sometimes. But in any case, it is not a difficult step as many think, or let's say after reading this article, you will not find in this step the difficulty that you think.
In this article, I will put in your hands everything you need to be able to define your YouTube channel idea. Here I will include a lot of information for you that will help you define your channel idea, and I will include a set of easy steps that will enable you to make a decision, and in the end I will give you a set of tips that will help you choose the right idea for you.
Conclusion This article will put you on solid ground regarding defining your channel idea.
Why should you think carefully about your YouTube channel idea?
Because it makes a difference to your success
In fact, the idea of ​​your channel represents one of the most important pillars on which your success is based on YouTube, the idea of ​​your channel can contribute greatly to your success, and then help you achieve more profits, and it may also be the cause of your failure, and then give up on YouTube entirely.
To avoid changing lanes halfway
One of the problems that many beginner youtubers might encounter is getting distracted midway between continuing or completely changing the idea. Of course, midway you will have already had some success, but for some reason you see another idea that is best for you.
In this case continuing will not be best for you, and starting over will cost you a lot. To avoid all of this, you have to think carefully about your YouTube channel idea.
Because the idea of ​​your YouTube channel is more than just defining the domain
When we talk about the idea of ​​the YouTube channel here, we are not talking about defining the category or domain of the channel only, but we are talking about the nature of the content and the strategy that you want to follow. For example, will you present videos on your channel that you will appear in, or just drawings with an audio commentary, or will you photograph landscapes, or will you provide something else entirely. Good thinking here will enable you to define your channel idea from all angles and dimensions.
Because good thinking will enable you to fine-tune your plan
Your clear channel idea will enable you to resolve many matters without falling into future problems, for example by clearly defining your channel idea. You will be able to determine the appropriate budget for creating videos, and you will be able to decide whether or not to share with others, and also you will be able to determine the number of monthly or weekly videos that You intend to post them regularly.
Smart steps to professionally define the idea of ​​a YouTube channel
1. Make an inventory of what you own
In a previous article entitled Profit from YouTube (which served as a comprehensive guide on how to profit from YouTube) we dealt with a very important part entitled What do I need to start earning from YouTube. In fact, there are a lot of things you will need to start your channel, such as skills, tools, budget, etc.
In this step you have to list the things that you really own, from which you can choose the idea that suits you best. For example, if you have a large budget, this will give you more freedom to choose channel ideas that may need more investment.
But if you have a skill such as making and editing videos, this will open up horizons in front of you for the ideas of certain YouTube channels, such as a channel that deals with explanations through animation and written texts.
2. Try to discover the things that spark your passion
There is no better chance for a YouTube channel idea to succeed than an idea behind someone who is truly passionate about what he does. Passion is what makes us continue to give, and it is what makes us create and innovate, and through it we can achieve more success.
You have to try to find the things that really excite you and write them down, and then try to make your channel idea revolve around it.
The great thing here is that whatever your passion, you will find a place for you on YouTube, and you will also find an audience that is interested in what you are interested in.
3. Do some searches on YouTube and see what other successful people are doing.
Studying successful channels is a great weapon for beginners, by studying successful channels you can learn about attractive and successful ideas, and you can get an idea of ​​the size of the potential audience for your videos. The important thing here to remember is that studying successful channels is a great tool for getting inspiring ideas, but avoid imitating others entirely.
4. Take a small survey
Friends, family and acquaintances can be a great resource to help you define your channel idea. Ask your friends what channels they frequently follow, and what kind of videos they like. Learn about the needs that drive those around you to watch YouTube videos, and write it all down.
You can also expand your survey circle by using the opinions of members of groups that you participate in on social media.
5. Use all possible tools and methods to find out what topics your audience is most interested in
There are a lot of tools and methods that you can use, and get out of them by knowing the topics that people like to watch, and these tools include:
Google planner for measuring keyword search rates: through which you can find out the keywords that the audience is searching for, and which you can create a YouTube channel around.
Other social networking sites: Most social networking sites now allow users to upload videos, and then through them you can browse them to find out what topics get many views and create a YouTube channel around them.
Social Blade tool: through which you can learn a lot of statistics about the best and most successful YouTube channels, and the most viewed videos on YouTube.
6. See the topic of successful YouTube channel ideas
In a previous topic with Winners, we covered a list of 15 great ideas for creating a successful and profitable YouTube channel. Read the topic to get an idea of ​​the ideas and choose the one that works best for you.