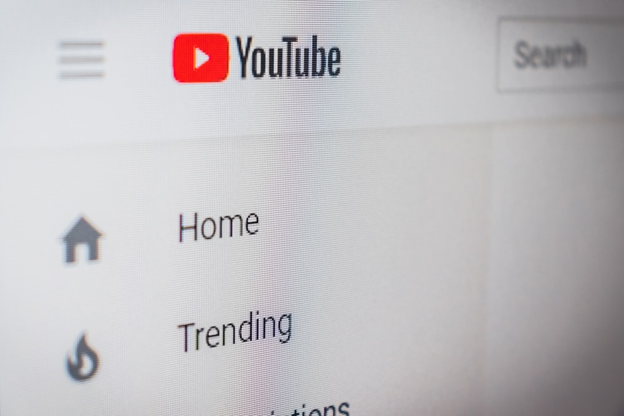 500 hours of videos uploaded to YouTube every minute, which throughout the week feed millions of channels competing together to get the most views.
Today, YouTubers can choose from hundreds of videos that cover almost anything they want.
Why does the YouTube viewer choose your video to watch it and not others?
And why does he subscribe to your channel specifically in order to watch more videos on it?
The most important question here is: How do YouTube users find your videos or access your channel in the first place?
In this topic, I will talk about everything related to marketing your channel or videos on YouTube, and I will put in front of you the most important methods, strategies and ideas that enable you to publish your channel on YouTube, and promote videos to get tons of views.
Note: This topic is very important for everyone who seeks success on YouTube, whether those who own channels and want to get more followers and viewers, or beginners who want to start a YouTube channel properly avoiding many of the errors and obstacles that may face them.
This is your comprehensive guide to answering the question of how to share my channel on YouTube, so do not be lazy and just read the topic quickly, or just read part of it.
Rather, study it completely with interest and focus, as it is your key to success on YouTube, and save it for you because you will need to refer to it from time to time.
Before asking how to post my YouTube channel, first make sure of the following:
This part is very important in our topic today, in which we will include a list or checklist of the most important points that you should check before embarking on promoting a YouTube channel, or promoting a YouTube video, which will make you confident that your marketing efforts will not be wasted.
This part is especially important for someone who wants to properly build a YouTube channel from scratch, and wants to avoid many of the mistakes that many make
1- Ensure that you are eligible to work as a youtuber
One of the reasons for failure in life in general and in the world of the Internet in particular, is to work in specializations or fields that are not suitable, our skills, capabilities, or knowledge.
Of course, no human being can achieve success in anything that does not possess the skills and capabilities of its own.
In the world of YouTube, too, you find many Arab youth trying to create YouTube channels, and soon you find that they fail to achieve anything of success.
Upon examining these reasons for failure, you will find that on top of it, many people enter the YouTube game out of imitation of others, or to search for quick fame, or for other, subjective motives.
Yes, benefiting from the experiences of others is an important element of success on YouTube, and also the search for fame is a legitimate right for everyone (with some reservations), but in any case, real success cannot be built on YouTube with these two motives only.
But success on YouTube is based on passion and interest on the one hand, and on knowledge and possession of the capabilities, skills and tools required on the other hand.
This point may seem frustrating to some, but here are some points that may help you get over it well:
You can always learn and become a YouTube professional
The great thing about the areas of profit from the Internet in general, is that you can learn and professionalize it through the Internet as well.
On the Internet and even on YouTube itself, you will find many great resources, lessons, and videos about working as a YouTube publisher, which studying them will make you really qualified to work as a YouTube.
One of these great resources is YouTube itself, as it provides the Creator Academy with many great educational resources and courses, through which you can learn a lot about YouTube and how to succeed on it.
Also, you can learn a lot about YouTube through the Profit from YouTube section of the maladapt, which we always feed it with very important and useful topics.
You can always find another area that suits you better
If you are one of those young people who seek to make a profit from the Internet, and do not find YouTube as the most convenient way for them, then it is okay!
In fact, there are many other ways to profit from the Internet that you can choose from, and make a profitable income.
Be flexible and be able to reach your financial goals in the way that best suits your own capabilities and circumstances.
You can always help others
In the event that you do not have the capabilities and skills to succeed on YouTube, you can always reach for others who possess the potential and have the skills and form partnerships with them.
You can form a specialized team and start making a professional YouTube channel for you, and you can also create a joint YouTube channel project between you and others.
2- Check the quality component
Quality is the first and most important component of success on YouTube, as today's Internet user is not satisfied with videos that are not at the expected level.
In fact, if you do not provide videos of the highest quality and efficiency, no one will pay attention to you, and this includes YouTube itself as a system that has special criteria that must be present in every video that it shows in front of its users.
It is worth noting here that quality is an important element in answering the question of how much profit from YouTube, because the more your videos are of a high level of quality, the more loyal viewers you get, and thus a higher level of profits.
Quality here includes many aspects, and it is really an element that deserves a separate article because of its many details, information and ideas.
But here, I will address a set of the most important points that you should pay attention to, and make sure that you take them into account in your channel and videos before starting to promote them.
Make your channel look like a professional channel
This includes designing a professional channel image that expresses it and the content provided, as well as designing a channel icon that serves as a distinctive brand that distinguishes the channel from others.
Also, a professional description of the channel must be written that briefly explains to visitors what this channel offers, what is its goal and an introductory summary about it, and about those who are responsible for it.
Also, using the feature of highlighting content, and creating organized playlists, will help your channel to appear professionally in front of YouTube users.
Create videos of the highest quality and efficiency.
This includes high-quality video and audio, and the use of advanced video editing and creation programs.
And also to provide content at a high level of quality, and serve its purpose at the best possible level.
Make more efforts in writing good video script, reviewing and making improvements to it, and avoiding unjustified lengthening of the important points, which contribute greatly to raising the quality of the videos.
Attractive style, adding humor, and being able to appear professionally are also important factors in raising the quality of the videos.
Now that you have made sure that you do not have issues related to your Qtuber capabilities or related to the quality of your channel and what it has provided, so you can start your marketing efforts with confidence.
Here is a list of the most important ways to promote your channel or videos on YouTube:
1- Improve your channel and videos for YouTube and other search engines (SEO)
One of the primary sources of views for every YouTube channel is the YouTube search engine itself, where a YouTube user searches for a video that talks about a topic, and your video appears in the search results, and you get a view.
In fact, YouTube search engine is not the only search engine through which you can get views for your channel, but also Google is an excellent source of views.
Often times, Google search results contain YouTube videos, and you must have tested this yourself.
Also, there are many other search engines that show YouTube videos in their search results.
Fortunately, SEO for YouTube videos is not as complicated as SEO for sites.
It is worth noting that search engines rely on a set of elements to rank search results called ranking factors.
In fact, YouTube does not announce these elements to the content creator, but according to the experiences and opinions of experts, these are a group of the most important elements that YouTube relies on to rank video search results:
Video and sound quality
How long the scenes remain in the video.
Video title
Video description
Comment size
Liked or disliked by the video.
The length of the video
Subscriptions to the channel after watching the video.