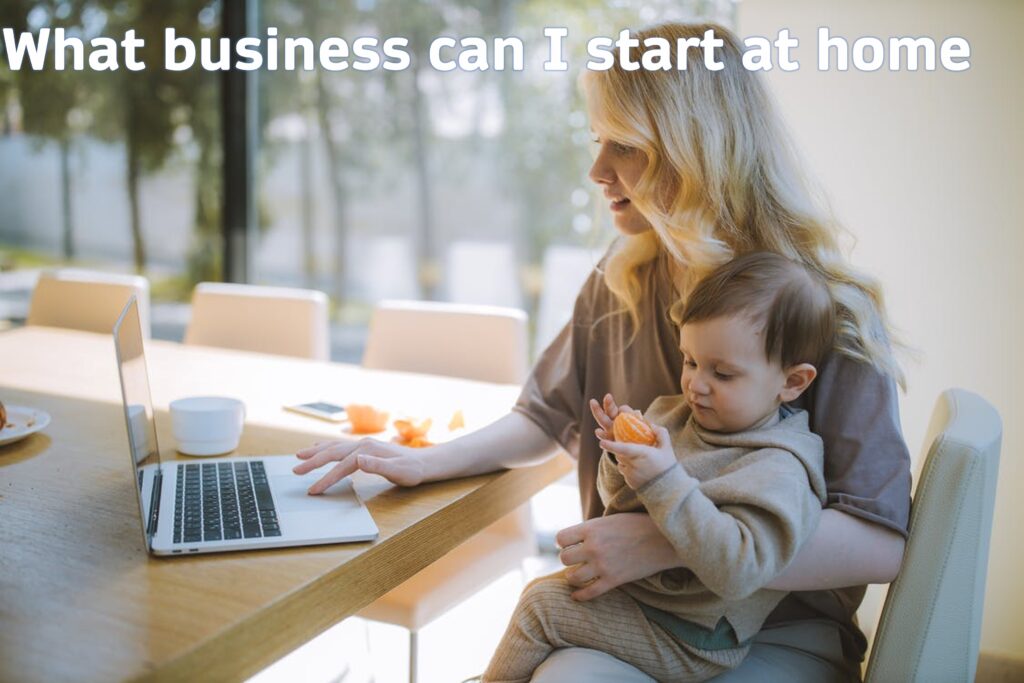 What business can I start at home in India? Business is the point where our interest and the needs of the people who buy it meet in a single line. Starting a business requires plenty of effort and time to succeed. To increase the chances of success, consider picking an idea that suits your skills and interests. Having some prior knowledge about the field can make for easier business management. 
The main reason why women start a business from home is not only for income but also to sow hope for them. Increases respect for those around them. With that in mind, here are some of the best online business ideas you can start out with:
Launch an Online Store
Buying items online is on the rise now. In addition, to the new normal era, it has become customary to buy everything from home. Companies engaged in global online merchandising like Amazon have very deeply and widely planted their roots all over the corners of the world.
What business can I start at home? YouTube Channel
This has been the number one choice for all housewives. The reason being the number of YouTube users has increased today. Another reason is also that in YouTube, income can be easily earned. Compile the best ideas to attract people, select one of them and start a YouTube channel. It will soon become popular if it is a channel that is useful to people, in need, in search. Subscriber count will also increase.
There are many types of video content to create, many of which can be done from home. Upon YouTube channel monetization, income starts building up.
Blogging
Those interested in writing can try this. For a YouTube Channel, you need to get prepared stuff like a camera, video editing and a place to record. But this is not the case for blogging. You can start a blog with your favourite topic and also that topic needs to be useful information for people. Lifestyle, Health, Cooking and Technology Information can be started without any hesitation.
Many services like Google, Word Press, Blogger, Weebly, Wix are now available to help you start a blog for free. You can just start an account and start blogging within a minute.
Arts and Crafts
It is impossible for all women to go to work outside. At the same time, the Arts and Crafts handicrafts industry will be a great career opportunity for women who want to work from home due to the family economic environment. No need to wander around training for this.
Women are naturally more interested in things like jewellery and clothing, kolam, mehndi. Knowing the same thing with a little nuance can turn it into a business opportunity.
What business can I start at home in India? You can earn a living with various craft products just like at home. It will not cost much. But the main investment in the industry is the interest in art and the constant search for talent and creativity.
The internet has made it easier for artisans to turn their craftsmanship into a money-making business.
Unlike merchants that partner with suppliers, you have the upper hand in selling one-of-a-kind goods that customers can't find anywhere else. As such, it's possible to charge higher prices for the crafts.
Cooking
Today there are many who crave home cooking. More and more young people are searching for home food online. If you are good at cooking, you can sign up for online food delivery apps and order home-cooked meals. Start with cooking classes in your community and make yourself noticed by sharing recipes and pictures of your food presentations on Insta. You can easily build your business enterprise by starting a delivery service right from your kitchen.
Tailoring
If you already know Tailoring, you can start sewing for others. You can also start training others by improving their skills. Start sewing according to today's seasonal clothing changes such as kurta, short tops and Anarkali, not just today's suits and blouses. If you do not know, you can learn to sew clothes at home.
Instagram Market
The online business is booming today. There are no major costs involved. Clothing, jewellery, household items, etc. can be invested in small quantities and sold on Instagram, Facebook, WhatsApp. These social networking sites are the reason why many women are entrepreneurs today.
Next, you need to know well about the products that you are thinking of doing business with online. Get in touch with the manufacturers of those items. Above all, you need to research what your customers want and try to give them quality and affordability. Always be interested in learning anything. You must always work towards a specific goal.
Event Management:
Event management is a top business today. There are people who look for organizers for any event such as office shows, weddings, birthdays and etc. They will approach you and tell you how they want the event to be and also state their budget. They want the organizer to take care of everything from A to Z .
They just want to attend the event themselves like a guest without putting tensions on their heads. They just want to smile and enjoy the event knowing that event organizers will take care of everything. All you need to do is give them the location and the support they need to keep the event going successful. You can advertise on social media and get orders. You can start off taking orders from your relatives' mini functions and practice.
Freelancer
Writing is a profession today. If you have a passion for writing you can make money writing for magazines and other websites. Online translators are also needed. That way you can work as a translator from home without any investment. This internet business idea is excellent for those who want to make money writing online without creating their own blogging site. The task is to submit articles to a blog that accepts and pays guest writers. In many cases, the website owner may require you to write the post using their name instead of your own. 
Yoga Practice
In a stressful living environment, many people wander in search of peace and tranquillity. Many of them choose yoga practice. If you know yoga you can practise yoga at home. You can make a good profit on this too. There will be no over-investment. A quiet environment, spacious room is enough. Currently, online Yoga classes are becoming popular. You can also take yoga classes online. This too will yield good returns on a small investment. a great start for those who are thinking of what business can I start at home in India?
Graphic Designing
As mentioned above the online market is booming today. Similarly, many start-ups and companies are developing their own websites. Today, graphic designers are needed to create a home-based website for people like them. If you are good at it, you can do it from home or if you can receive orders, you can set up a group of people who know graphic design and manage them.
Selling site themes is an excellent online business idea for web designers looking to earn money on the side. As more people launch their own websites, the demand for beautiful and easy-to-use pre-made designs also increases.
For women entrepreneurs in India, starting their own business is not just about being financially independent, it's a passion. It's like living your dream. Choose from any of these innovative and feasible small business ideas that you love. Every milestone that you cross here will definitely make your smile broader! I hope this article has given you some ideas on what business can I start at home in India? Do consider joining the most popular business networking website Pazhagalaam Vaanga.