Chit Link is a Premium URL Shortener that allows you to Shorten Unlimited and share long URLs online & Track them.
This free URL shortener is just like picking some lengthy and vague URLs and making them simple and attractive.
A short link is a powerful marketing tool when you use it carefully. It is not just a link but a medium between your customer and their destination. A short link allows you to collect so much data about your customers and their behaviors. You can paste it into your website, blog, or social media networking sites. Managing links is even easier using the features available in the dashboard after login.
Digital Marketers, Affiliate Marketers can use this premium tool to Shorten their Links from affiliate networks and can name it as you want. By using this Shortened links you can even track your audience, target and retarget them using pixels. A url shortener built with powerful tools to help you grow and protect your brand.
Create, Publish, embed where you want with more confidence as well as with Chit Link you can easily edit and cloak them at any time. So, Your audience always up to date with your drive.
Retarget everyone who clicks on your links with ads on social media, Google Ads, Quora, and more. So that, Conversion ratio will be very high.
You will get complete analytics through your dashboard.
Short, Customize, Engage and boost your online business.
Get Access Chit Link Today!
www.chit.link
What you get?
Lifetime access to Chit.Link Premium URL Shortener
You must redeem your code within 60 days of purchase
All future plan updates
Please note: This deal is not stackable
60-day money-back guarantee, no matter the reason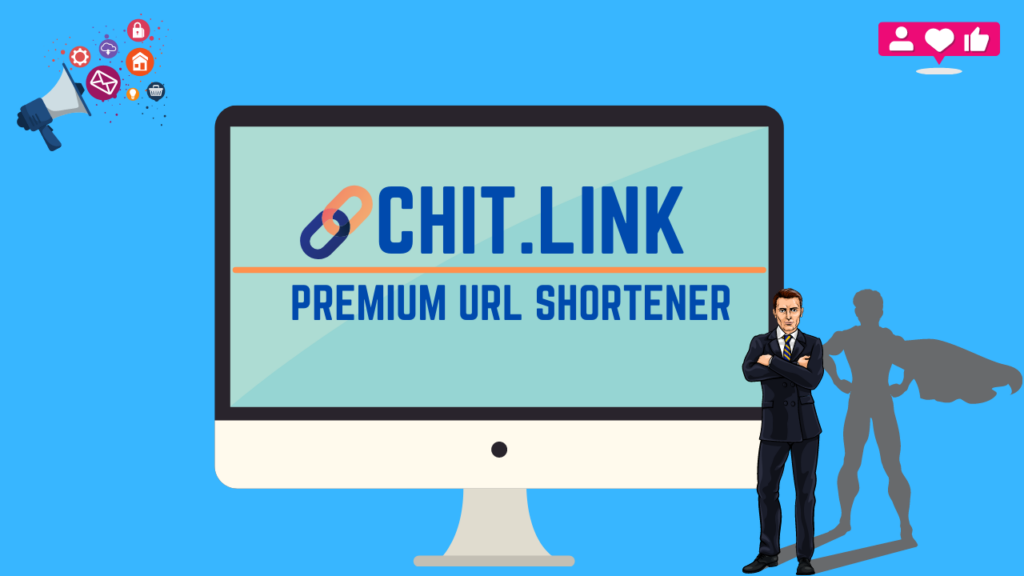 Chit Link is more than just a short URL generator. You can customize each of your Chit Link short links to fit your brand's style. Tailor the color, design, placement, custom short link, and domain for each of your short links.
I really like how easy Chit Link is to use to share long URLs online, this is a tool that can be used to drive customers and conversion for your business.