Today I've come up with an interesting NFT project from India named Meta Cricket League whose NFTs are live for sale on Jump.trade. Basically, it is the world's first play-to-earn cricket NFT game.

What is a Play to Earn NFT Games?
Play-to-earn games reward participants with digital cash or non-fungible tokens. These can be earned by conquering levels, participating in contests, or just simply devoting time to the game. Players' assets can be used to unlock further rewards or sold on a digital marketplace.
This is how players get paid by playing these crypto games and is one of the main incentives for players to engage actively within these games. It's why 'play-to-earn' games have risen so much in terms of popularity.
Casual Cricket Mobile games Vs What is a Play to Earn NFT Games?
Casual Cricket Mobile games have on an average 12-15 million downloads, and daily players of around 2million. And these games only offer entertainment where you have to play regularly or just buy in-app assets to level up, and these assets are only namesake with zero value or any kind of appreciation as these cannot be retraded further in or off the game
Whereas in Play to Earn NFT games you have a scope to regularly level up your NFTs in the game where you can easily make $15 to $600 daily.
If you are someone who is excited about NFTs and Play to Earn NFT games and are looking to start with something that is safe and secure , then MCL Cricket NFTs should be the one you must look at.
Why MCL Cricket NFTs?
The NFTs are available from $30
These NFTs were dropped at $12.5 in the primary drop, so it's already above 100% appreciation in cost.
Authenticated Signature NFTs of legendary cricketers like Sachin, Don Bradman, Viv Richards, Rahul Dravid, and many more are a part of this NFT project.
MCL Game is set to go Live by end of Q2, once the game goes LIVE, the floor price will grow easily by 10X .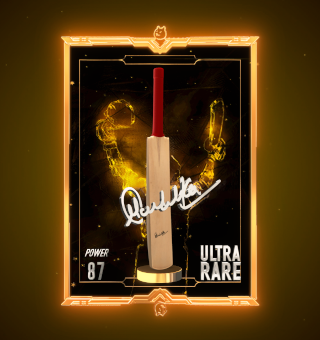 Details of the MCL Cricket NFTs
MCL Game will be available on Mobile and Web Platforms, giving easy access to all gamers out there. Users can login using their GuardianLink credentials, no need for creating a new account for the game!
Users will be matched against similar skilled players, ensuring fair play. The cricket player NFTs of MCL are classified based on their levels as Rookies, Rare NFTs, Epic NFTs, and Legendary NFTs.
All metaverse cricketers can be upgraded to level 15. Rookie starts at level 1, Rare starts at level 5, Epic starts at level 8, and Legend starts at level 10.
So, out and out, this project has a lot of potential to appreciate atleast 8X to 10X. In the coming months, there is a high chances for both the first time buyers and the whales with NFTs starting from 25-30$ to experience high returns .
Be early to reap the maximum benefits.
Jump.trade, a GuardianLink brand, brings you the Meta Cricket League (MCL)! You can now make your own metaverse cricket team and also earn rewards by winning matches. Jump.trade also presents exclusive, authenticated, and collectible cricket bat NFTs signed by some of the biggest legends of the game!
The Meta Cricket Player NFTs are playable and upgradeable, resulting in its value increasing both in game as well as on the marketplace. The Authenticated Signed Bat NFTs are collectible and playable NFT bats per our MCL roadmap.