Introduction – How to write an ebook?
How to write an ebook?
Ebooks are a great way to market your business and they can also help you build a following. But, how do you go about writing an ebook?
In this article, we will discuss the best ebook writing software and provide tips on how to self-publish a book. How to make money from your ebook is a question that many people ask. The answer is easy, uploading it to the right free ebook upload website.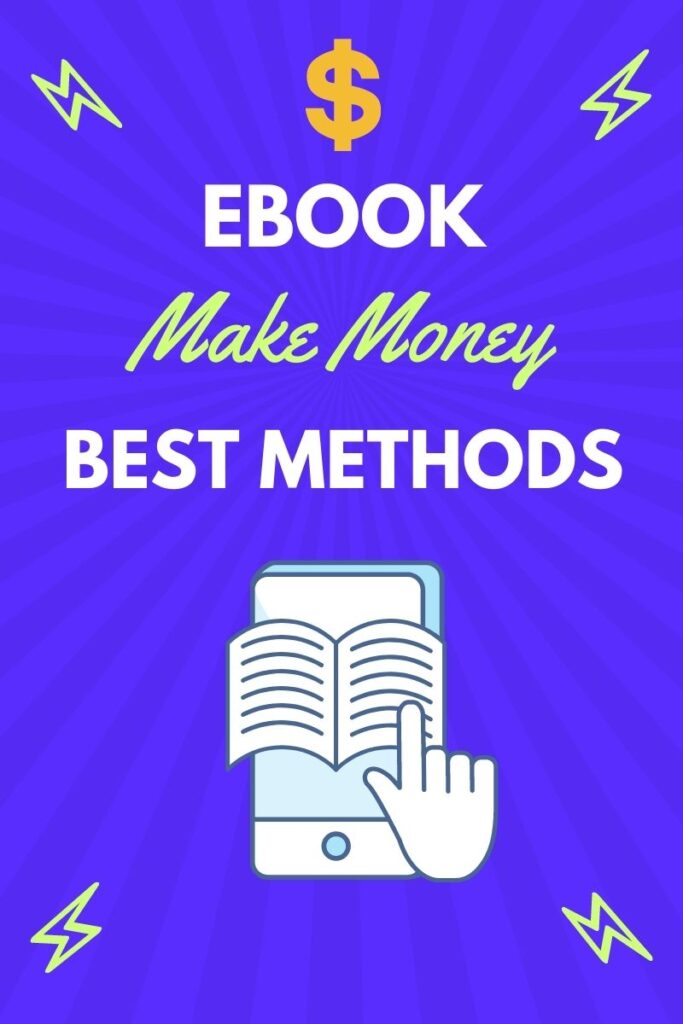 Finding the Idea for Your Book
The best way to find the idea for your book is by looking at the bigger picture. What do you want to achieve? What are your goals? What are you passionate about?
What is the topic that you feel like you can write a whole book on and not run out of things to say? The idea for your book should be something that interests you and something that will excite others.
Outlining The Chapters of Your Book or Series
What is the purpose of outlining chapters?
The purpose of outlining chapters is to plan the flow of your story. It helps you see where there are gaps in your narrative and where you need more detail. It also helps you decide on a title for each chapter, which is important because titles can be used to summarize the content of a chapter and help readers find what they want to read.
How do I outline my chapters?
There are many different ways to outline your chapters, but it's best to start with an overview of your story idea. You may want to include a list of all the characters and describe them briefly or list major events that will happen in each chapter. Once you have this overview, you can break down each chapter into smaller sections that contain specific actions or dialogue. You can use an AI to give you the outline.
Writing Your First Draft
Writing your first draft is not an easy task. It is a time-consuming process that requires a lot of focus and creativity.
The best way to write your first draft is to start with an outline. Outlining will help you stay on track, organize your thoughts and make sure that you have everything ready for the writing process.
You can use one of the many free story writing software or rytr.me available online to help you with the outlining process.
Benefits of Using an AI Writing Assistant
AI writing assistants are increasingly getting popular in the workplace. Some companies use them when they need to generate content for a specific topic or niche. While digital agencies use them to generate all kinds of content for their clients.
As a freelancer, I find AI writing assistants very helpful because they help me with writer's block and generate content ideas at scale. I don't need to worry about my deadlines anymore and can focus on other aspects of my work such as creativity, emotions, and so on.
Editing and Proofreading Your Drafts
Editing and proofreading are the last steps in the content creation process. They are both equally important. Editing is about correcting errors and improving style, while proofreading is about spotting errors that have not been corrected during editing.
To be a good editor, you need to have a good understanding of grammar, punctuation, and spelling rules. To be a good proofreader you need to have an eye for detail and be able to spot errors in spelling or grammar that may not be apparent to others.
The Best Websites where you can post your Ebooks for free and make money
Presenting your ebook is a crucial step in the publishing process.
The best way to present your ebook is by getting it published on Amazon Kindle Direct Publishing (KDP) and Apple iBook Store.
There are several ways you can publish your ebook. You can publish it as a PDF, an EPUB or MOBI file, or you can convert it to HTML and upload it to WordPress, Blogger or Tumblr.
A lot of people think that the first step to becoming a successful writer is to get published by a publishing company. But in reality, self-publishing has become the most popular way for writers to share their work and make money.
There are a lot of websites out there where you can upload your ebook for free. However, not all of them are worth the time it takes to upload your ebook onto their website. Here is a list of websites I recommend to upload your ebooks for free:
Conclusion – The Best Way to Monetize Your E-Book Content with Affiliate Marketing
The best way to monetize your e-book content is through affiliate marketing. It is a great way to generate an additional income stream and it also helps you connect with your readers on a more personal level. Affiliate marketing is when you promote other people's products and services by earning commissions for the referral sale or lead. You can use different types of affiliate programs like Amazon Associates, Commission Junction, ShareASale, Rakuten LinkShare, ClickBank, and more.
Affiliate marketing is one of the most popular ways to monetize e-books because it provides an opportunity for you to earn revenue from a product without having to create it yourself. It also allows you to tap into other people's audiences who might be interested in your content as well as provide additional value for your readers.