Beat Instagram algorithm and grow your followers. Instagram is a popular social network and has grown a lot among mainstream users and brands looking to reach their audiences on this platform.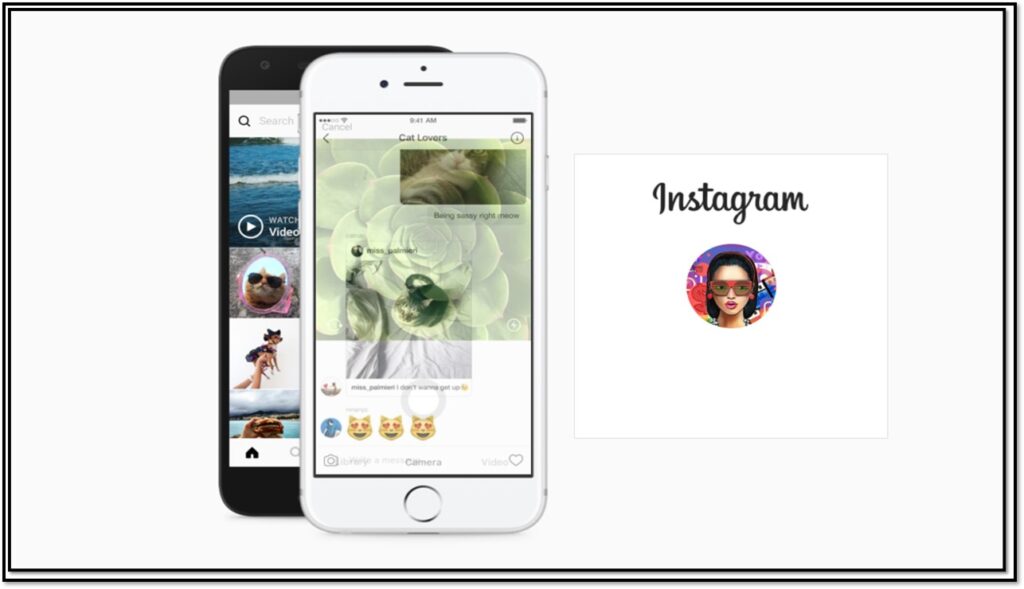 According to an Opinion Box survey conducted in January 2021, 82% of users follow brands on Instagram, while 52% have already bought something they found on the network.
The data shows the potential of brands in the application and a large conversion rate. Thus, Instagram is one of the main sales channels for those who want to grow in the digital environment.
Although the original function of social networking is to connect people and create links, these brands soon realized that they could also use digital media to better connect with people and build a strong brand.
However, for a brand to achieve good results on Instagram, it is necessary to strengthen engagement and increase its reach so that the account can reach other profiles. To do so, you need to understand what the Instagram algorithm is and how it works.
What is the Instagram algorithm?
The Instagram algorithm is an artificial intelligence system that aims to collect data on the platform to determine what content and accounts are relevant to users.
Based on this system, Instagram decides what content and accounts will be displayed in the application feed and the suggested posts and accounts to follow.


How does the Instagram algorithm work?
The algorithm works based on the individual experience of each user on the platform.
It is through the algorithm that you receive suggestions for accounts to follow, as well as receive posts from specific profiles on your feed. Analyse their behaviour, their tastes, and choose other accounts and content that they are likely to enjoy.
The application used the chronological order system until 2016 when it developed its algorithm that supports three main pillars, which define the visibility of the content in the application. They are time, relationship, and commitment.
Time
Even with the use of the algorithm, Instagram still uses time as a relevant factor.
Because users search for the latest posts and content updates such as stories, the novelty factor is present and is seen as key to making your account stand out in other feeds.
Relationship
Social media is primarily about relationships. The algorithm analyses the profiles with which you interact the most and understands that you find a certain account interesting. It will appear more consistently in your feed if the contact is recurring.
Commitment
A post that receives many comments, likes, shares, and saves indicates to the Instagram algorithm that this content can be interesting for a greater number of people.
This advantage ensures that this content takes precedence over other content whose interactions have not obtained as good results.
How are brands affected by the Instagram algorithm?
In the same way that SEO techniques tell Google what content is relevant to users on its search pages, the Instagram algorithm defines which posts are relevant to users on its feeds.
Brands must meet the algorithm requirements to stand out on the platform and get good engagement results. These good results can only be achieved if your brand builds a strategic relationship with your audience.
How to reduce the negative impact of the algorithm and use it to your advantage
In practice, what actions should you take so that the algorithm does not negatively affect your trading account? Below you will find the key tips on how to use the algorithm smartly and positively.
Understand how it works and beat instagram algorithm
Using Instagram professionally and not understanding how to beat Instagram algorithm can have very bad consequences.
Study the algorithm, learn its basic principles, plan working methods, and always be on the lookout for news! The algorithm is improved from time to time, so be sure to stay one step ahead when changes occur. Beat Instagram algorithm as soon as a change start to take effect.
Have a visual identity
Aesthetics is one of the priorities of the platform since images are used a lot through videos and photos. Creating a logo and having a visual standard will make your content more attractive and will make users have a point of reference regarding your brand, and identify with it.
Interact with your followers
As mentioned above, relationships and engagement are a requirement for the algorithm to value its content, but this should be a two-way street.
You will need to engage with your followers by commenting, liking, and sharing other content. This is a great way to increase interactions on your account and build a more loyal and lasting connection with your customers and prospects. Create relevant and shareable content.
Pay close attention to the production of your content!
A flurry of posts promoting your product or service is not the best option. Think about what your users would like to know, how you can help or inform them.
Think about the content your followers would like to share, tag someone in the comments or save it to read later. What is valuable and important to your audience?
Use Instagram Stories to beat instagram algorithm
Instagram Stories is fast content and direct contact between followers and brands.
Through this tool, you will learn more about who is on the other side of the screen and make deeper connections, showing the day-to-day running of your business, giving quick tips, or talking about a new feature first-hand.
Stories are a way of being present on Instagram during the day and therefore ensuring that your audience is always consuming your content, even if a post has been missed.
The Instagram algorithm will continue to prioritize your stories in other feeds and make your other content more relevant as well.
Don't forget the Instagram reels!
Instagram Reels is the latest feature of the app where you can produce short videos with a very high reach.
Because they are easy to create and share, reels are very popular and have the potential to reach followers and alike.
The editing possibilities of Reels, the incorporation of music, and the content trends present in this format, make the reels a mandatory tool for those who want to generate a positive impact on the Instagram algorithm.
Use hashtags (in moderation)
Hashtags are an easy way to help people find your brand on the web because they can be inserted into the captions of posts, stories, reels, and videos.
Since they are a search medium, they help to find profiles and content, but you must be careful when using hashtags.
Excessive hashtags can cause the algorithm to interpret your post as a form of spam, which ends up worsening the results of the account. Use hashtags related to the content you post, exercise moderation and don't focus on generic hashtags.
Discover the best times to post
Some people are unaware of the need to find the best time to post on Instagram. However, the sweet spot can affect how the algorithm will push your content.
Monitor the behaviour of your followers and see when they are most active. In the Instagram information tool, you have access to data that shows the days and hours when your audience is most active.
Also, analyze the times of the day when your audience interacts the most with your company's Instagram and start posting more strategically during peak hours.
Advertising
Advertising is also a good indicator of the algorithm. Instagram likes that its users invest within the platform in search of greater reach.
Another benefit is that the ads offer specific goals that contribute to everything from engagement within Instagram to capturing leads or sales on your online store.
In any case, don't forget that organic reach is important to attract your persona and ensure a stronger connection.
In sync with the algorithm
After understanding how the Instagram algorithm works, you can see the importance of studying the artificial intelligence of this social network and following certain criteria to help your brand get a good reach and prominence.
We saw that organic reach is a key indicator to beat Instagram algorithm, but in this post, we showed that the use of ads also helps boost your content and ensure a good relationship with the platform. Also eventually Make Money Off Your Instagram Account.