Winner Banu is a recently growing Youtuber from Singapore. She started her youtube channel with a mindset to help other new Youtubers on how to grow their youtube channel. Such as how to get more subscribers and how to start getting more views. She guided the new YouTubers to make them understand what is Youtube algorithm is all about. She wanted other new YouTubers to know what are the dos and don'ts when they first step into the world of YouTubers. Her tips and advice started to help many new YouTubers. The Winner Banu Youtube channel is in the Tamil language. Therefore her audiences are all from many parts of the world who are Tamilians but mostly from India.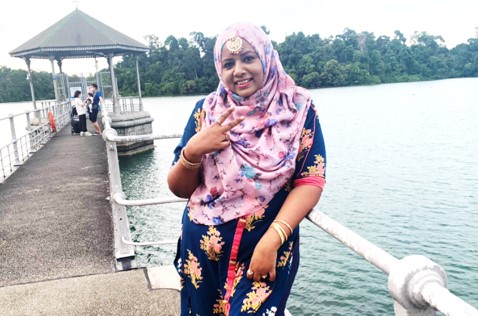 Slowly she also started making content about how to make money online. Next stage, she started making videos on affiliate marketing in Tamil. Her intention is to help people to start earning money online during this pandemic time where a lot of families are suffering. She wants to share her knowledge with everyone. Time, patience, and attention to detail are some of the pre-requisites for becoming a successful affiliate marketer. She is seen as a Successful YouTube Affiliate Marketer. There are plenty of ways to make money online, but many people pick affiliate marketing as one of their methods because of Winner Banu.
To become a successful entrepreneur, you need the right mindset. Finding the right affiliate marketing company, program or platform will only get you so far. Winner Banu started doing this for her viewers. She became their inspiration. Viewers love watching her motivational videos.
Her good motivational speech, fire up her viewers and get them ready to start their affiliate marketing journey.
The next reason why she is so successful with this style is that she somehow manages to stay consistent across her videos. On her Affiliate video, she keeps it to the bare minimum. She presents the methods that she trusts and then offers a complete step-by-step explanation.
Her audience has a set expectation for the Winner Banu channel. They know if they want advice on affiliate marketing they can find a video or approach her in her comment section.
By focusing on providing engaging and helpful content, she wins the trust of her audience and then makes a trusted recommendation. In the end, all parties involved get one step closer to achieving their own goals.