For many of those who work in profit from YouTube with partner or AdSense companies, or others, they received this message a few days ago, and its content is that stricter policies have been put in place than before, and we will talk on this topic about what these new policies are, which you must adhere to and understand well. In order not to expose the risk of suddenly closing your YouTube channel, and in this article, God willing, we will learn about the most important changes that have occurred in YouTube's policy and how you can take advantage of these changes in order to develop your YouTube channel and how to avoid violations that may reach the violating channels.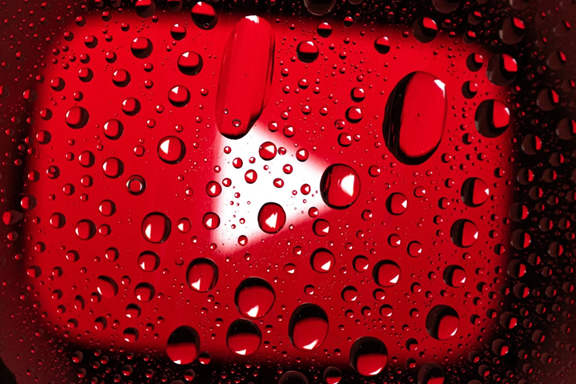 Any channels with series, cartoons or movies will not be accepted.
Any channel of any kind with any violation of the YouTube community terms of copyright and violation of intellectual property rights or visual property will not be accepted.
If any network exceeds more than 100 closed channels within 30 days, this network will be permanently deleted.
If you violate any of the copyright clauses, you will take penalties, which will start by preventing you from uploading any video temporarily on your channel, and if the mistake is repeated, you will be banned permanently.
YouTube is considered any violation of the uniform of copyright. The violating address, misleading image, or misleading titles will not suffice with deletion only, like the first.
The explanation or tags contain non-identical keywords or the title does not match.
Avatar does not match or scenes of violence / torture / violent fight all of this will be closed.
Copyright violations such as songs, movies, serials, videos of others, etc. All this will be closed and prevented from uploading videos and the possibility that it will be banned from uploading any video even if it is not from your device.
if you have violations or accusations, delete it and leave the channels in line with YouTube's policies and not violate the rules.
For network owners on YouTube
You will receive a partner's violation after each copyright violation recorded by one of the channels it runs, and partner violations are "pending review" for the first 30 days. This allows you to resolve the existing copyright violation if required, which will subsequently resolve the partners' violation associated with it. If you are unable to resolve a partner's violation within 30 days, the latter will become | Active |. And if you have accumulated more than ten active partner violations, you will be penalized. Partner's violation expires after 90 days (that is, 120 days after the date of the violation) and is removed from the total violations.
Partner violations are copyright violations recorded by the channels they manage. Removing a channel that received a copyright violation will not resolve a partner violation, nor will you receive partner violations if you add a channel that you manage and there are existing copyright violations in this channel.
Penalties for violating partners:
If the number of existing partner violations exceeds the maximum indicated below, penalties will be imposed in addition to the application of existing policies regarding channel violations. These penalties will remain in effect until the number of partners' violations falls below the specified limit.
If you accumulate 10 active partner violations, you will not be able to add new channels or transfer channels between content owners. You will still be able to remove channels but, as we indicated earlier, removing a channel will not resolve partner violations related to that channel's copyright infringement.
If you accumulate 15 active partner violations, the channels you manage will lose access to many of YouTube's promotional features, including the ability to create custom thumbnails, edit channel image, annotate and like videos, and use certain tools such as accompanying video programming. Thumbnails, annotations, and other promotional features originally used will remain.
If you have accumulated 20 active partner violations, you will not be able to upload new videos to the channels you manage or broadcast live events from them. YouTube may also terminate the partnership with you.
Avoiding penalties:
Carefully select the new channels you want to manage. Avoid choosing channels that pose a potential threat to your account's good standing.
Ensure that channels are managed in compliance with YouTube's copyright, Terms of Service and Community Guidelines, and that they comply with YouTube's policies.
Make sure to maintain adequate internal controls as the number of channels you manage increases, YouTube's new YouTube policies starting September 1, 2015.