It might be difficult to find decent, stable work in today's economy, where many people have lost their jobs or their income has dropped drastically. That's why more and more people are turning to online platforms like Picoworkers to find short-term or one-time gigs. Let's start Picoworkers Review so that you can have a better understanding of the website.
But what is Picoworkers, and is it a reputable platform? This post will examine Picoworkers Review from the standpoint of a Singaporean employer, myself.
We'll cover everything from how the platform works to what kind of jobs are available.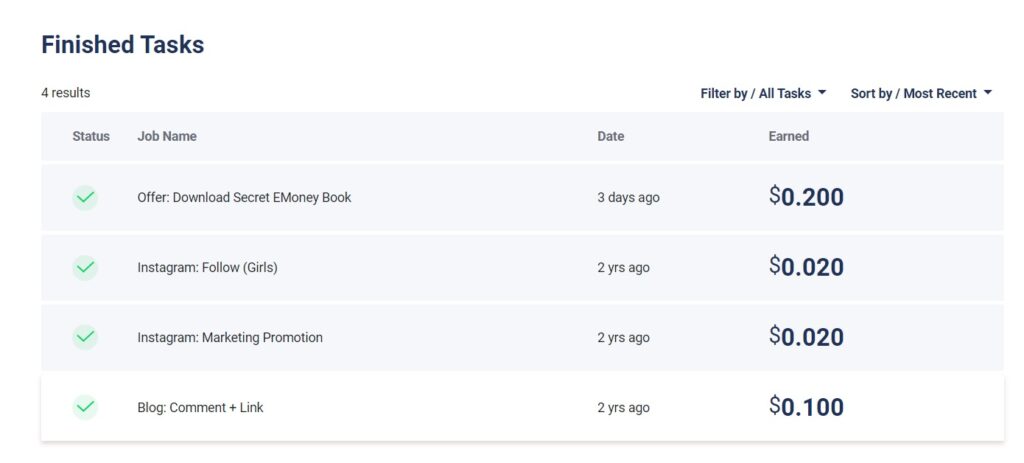 What is Picoworkers?
Picoworkers is a micro-task site that allows employers to post small tasks that can be completed by workers from all over the world. These tasks typically take only a few minutes to complete, and workers are paid a small amount of money for each task they complete. They are paid as small as 0.03cents and may be a maximum of $2.50 per task successfully completed.
Picoworkers is a great way to get small tasks done quickly and efficiently. The site is easy to use and workers are very reliable. I have used Picoworkers for a variety of tasks, including data entry, Facebook comments, Instagram followers and Retweets for NFT projects.

The platform is easy to use, and there is a large pool of workers to choose from. If you're looking for a way to outsource simple tasks, Picoworkers is worth considering.
How Picoworkers Works
Picoworkers operates on a simple model: businesses post tasks on the Picoworkers website, and workers from around the world can claim and complete those tasks. Tasks are typically quick and easy to do and pay anywhere from a few cents to a few dollars.  All you need is a computer and an internet connection. 
The Pros and Cons of Picoworkers
As an employer, I have had both good and bad experiences with Picoworkers. Let me share my Picoworkers Review here.
On the plus side, Picoworkers is an affordable way to get short-term or one-time tasks completed quickly and easily. The workers are also generally very reliable and honest.
However, there are a few downsides to using Picoworkers. First of all, the quality of work can be quite variable, and it can be difficult to find workers with the specific skills you need for a particular task.
Additionally, some workers might try to give you fake proof of their work done. Employers of Picoworkers must be extra careful to identify and report such fraudulent workers.  
Overall, I would say that Picoworkers is a good option for employers who are looking for an affordable, quick solution for their staffing needs.

How do you cash out on Picoworkers?
Picoworkers are able to earn a decent amount of money by completing small tasks for businesses. Tasks can range from writing product descriptions to conducting research surveys. Picoworkers are typically paid per task, so the amount they earn depends on how many tasks they complete. However, most Picoworkers report earning between $5 and $10 per hour.
With Picoworkers, you can sign up for free and start earning money by completing tasks such as taking surveys, watching videos, and writing reviews.
The tasks are usually simple and only take a few minutes to complete. Payment is made through PayPal, so workers can receive their earnings quickly and easily.
While most tasks don't require any special skills, some may pay more for workers with specific expertise. Picoworkers is a great way to make some extra money in your spare time.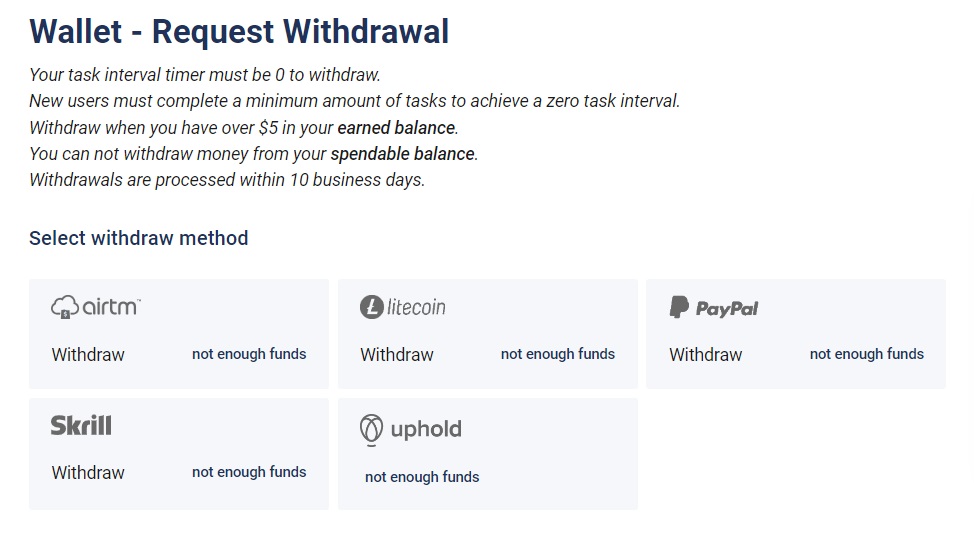 What is the time to rate in Picoworkers?
Time to rate is the amount of time it takes for a worker to complete a task and have it rated by the client. The rating system is used to ensure that workers are completing tasks correctly and efficiently. Workers who take longer to complete tasks or who receive lower ratings may be removed from the Picoworkers platform.
Picoworkers Review by Singaporean Employer
Picoworkers is a great platform for employers to find quality workers for their business. I have used Picoworkers to hire multiple workers for my business, and they have all been great!
The process is very simple and straightforward, and the workers are all very professional.
If you're looking for a hassle-free way to outsource simple tasks, then Picoworkers is definitely worth considering.