Let's talk about the Most Hyped New NFT Project even before the launch. We will break down all the details about this NFT project so that you get to decide its worth.
Non-fungible tokens (NFTs) are cryptocurrency assets on a blockchain in which each token is unique. Unlike cryptocurrencies such as Bitcoin, Ethereum, and NFT cannot be exchanged but can be used as Art. Hence the word non-Fungible. They can be bought on the NFT market and can get tracked on their blockchains. NFTs are created by uploading a file to an NFT auction market which produces a hash of the file on blockchain as an NFT and can then be bought and resold with cryptocurrency.
OMGponnu NFT is the next Most Hyped New NFT Project
There are millions of NFTs for sale, and it seems like thousands of new projects are launching daily. It can be tough to cut through the digital clutter and discover the NFT projects that really resonate with you — or the NFT projects that are most likely to succeed.
Among all these NFTs, OMGponnu NFT is creating hype. The hype around this project is insane, and for good reason. The launch is expected from May to June 2022.
As an upcoming Most Hyped New NFT Project that's built up a tremendous amount of hype in recent months, OMGponnu should be on your radar if you're an NFT collector.
Thanks to its novel concept of empowering women to be at their best and supporting Mother nature by planting trees, the NFT project has caught the eyes of many investors and collectors.
The OMGponnu NFTs provide exciting investment opportunities for investors of all experience levels.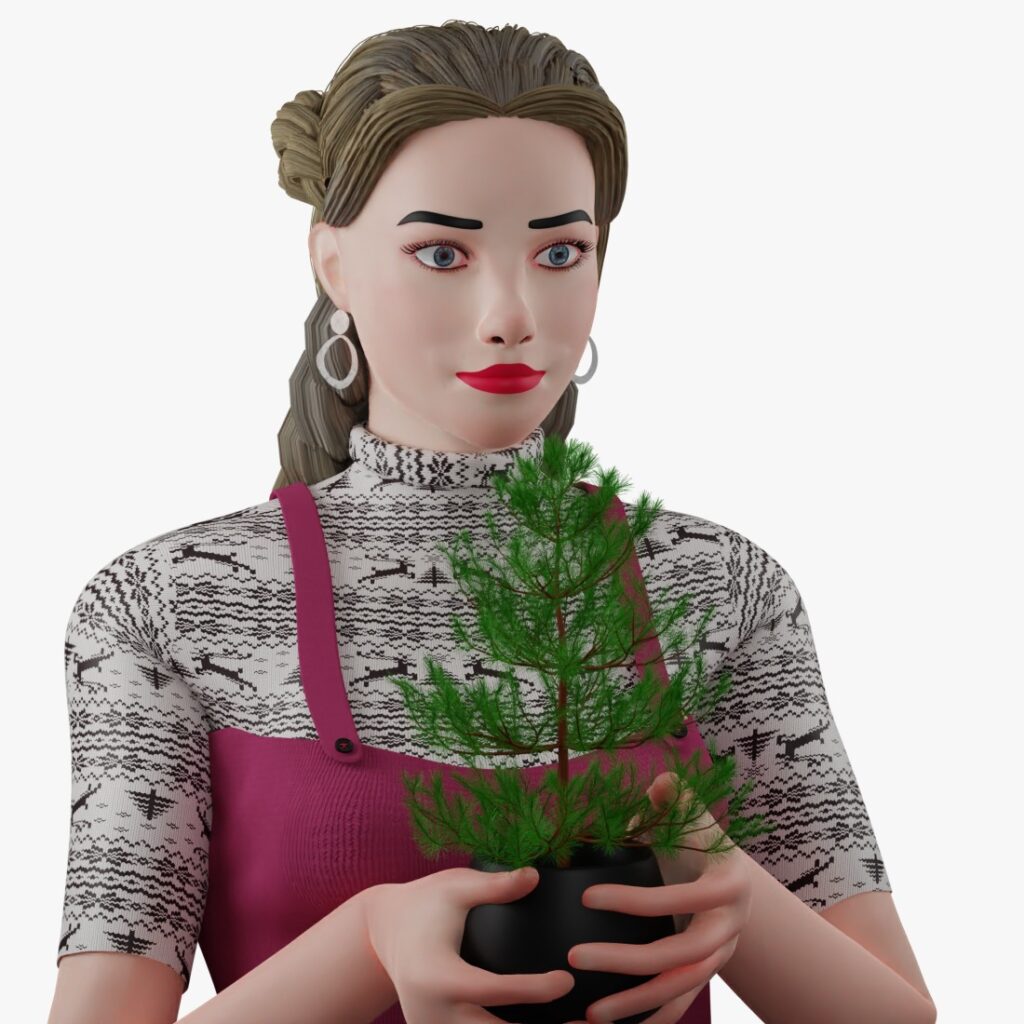 OMGponnu NFT who is she?
Omgponnu NFT is created in 3D in the Blender 3.0 program.  She is a unique and original NFT created by our very own Blender 3D artist Hari.  Hari is a Freelancer specializing in 3D Rendering and Animation in India. OMGponnu will soon be launching in opensea on the Ethereum blockchain.
OMGponnu NFT was first announced on Women's Day 2022. OMGponnu is here to support all women, in terms of mental health, career advancement, morale, and wellbeing. They will be Soon launching in opensea on the Ethereum blockchain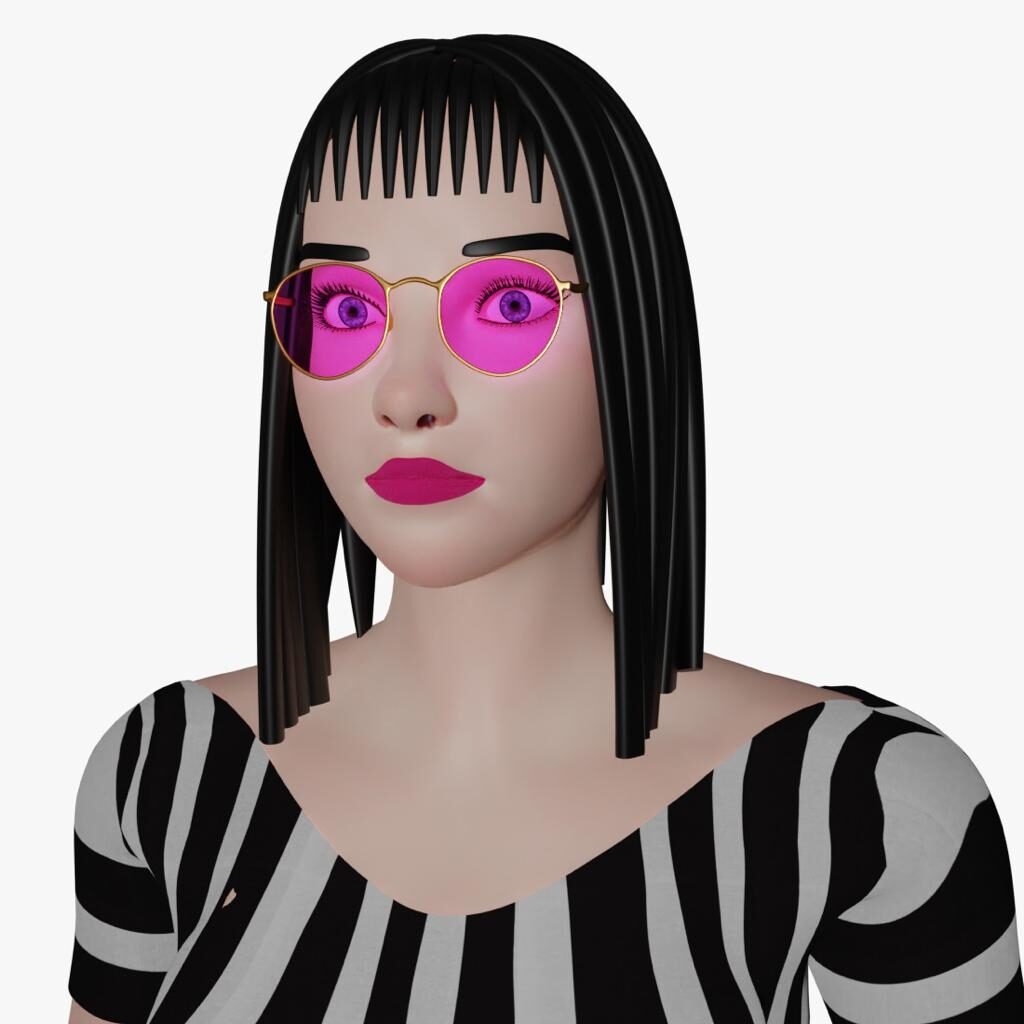 Women are more vulnerable to impostor syndrome or feelings of inadequacy, frequently because they are juggling so many different objectives and striving to be their best in so many different aspects of their lives.
Through this project, OMGponnu NFT will give her maximum support to women and help them be their best.
OMGponnu NFT followers
OMGponnu NFT is blessed with her own organically grown followers and supporters. They are waiting excitedly for every announcement related to OMGponnu NFTs. A large number of admirers of OMGponnu are eagerly awaiting her release date, on which they may make insane returns in only a few hours.
Only 5151 of OMGponnu NFT is being created.
What does OMGponnu contribute to?
OMGponnu will be adopting an Orphanage.
OMGponnu will take a legitimate step to seek out an opportunity to meet the needs of orphans. Obviously, not everyone is able to foster or adopt a child, but we can certainly become a part of the solution. OMGponnu will like to become the mother of the innocent kids who are in this state not due to any fault of their own.
Support Mother Nature
OMGponnu will be a little superheroine for a greener and better tomorrow! Help our Planet to breathe again by planting trees.  One tree is planted for every NFT sold. So you can help her in her mission to create more trees all over the world! Trees are vitally important to nature, humans, and animals. OMGponnu believes that everyone has a part to play – or rather a tree to plant. By planting trees, you help to make our planet green and healthy. As proof of your contribution, we will post a Photo with the NFT numbers tagged to it.
OMGponnu NFTs Giveaways
Giving away 🅵🆁🅴🅴 50 🅽🅵🆃🆂.
💖 Follow @OMGponnuNFTs
💙 Like & RT the 📌 pinned post
💛 Tag 3+ friends
💜 Join Discord https://discord.gg/qZrzmGzCbB
💚 Send out a message "Mission Accomplished" on Discord [omgponnu-giveawaysl]
🎁 5҉0҉ 𝕨𝕚𝕟𝕟𝕖𝕣𝕤 #NFTGiveaway
Become whitelisted by OMGponnu NFT – OMGponnu Besties
* OMGponnu Bestie *
1️⃣ Invite 5 friends to our Discord.
2️⃣ Reach level 5 on our Discord Server.
3️⃣ Follow us @omgponnunft
4️⃣ Send a Tweet with #wewantomgponnunft and tag @omgponnunft
5️⃣ Fill up the form https://bit.ly/whitelisterform
#WhitelistGiveaway #NFTCommmunity #NFTGiveaways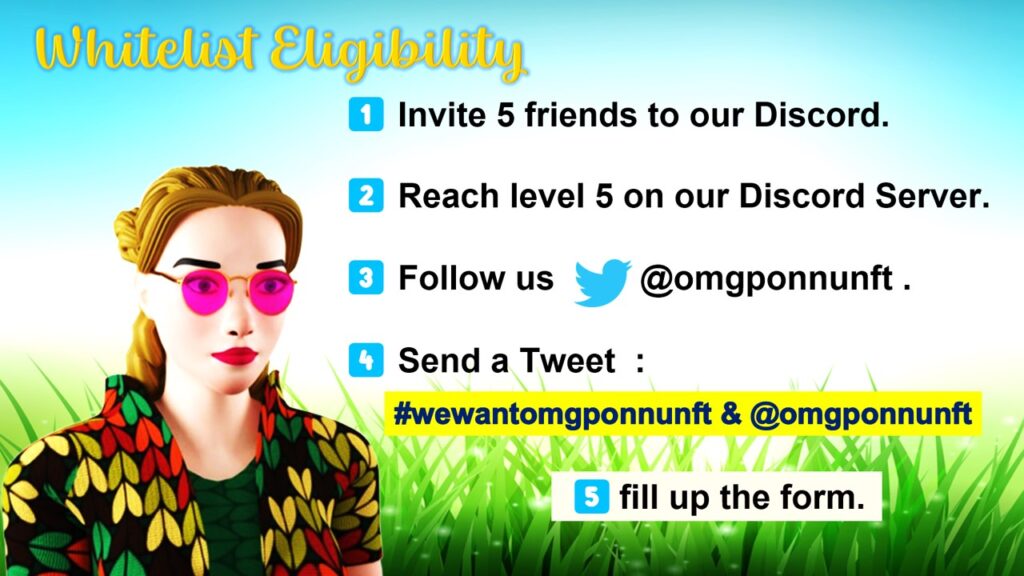 Investing in NFTs
Investing in NFTs is always risky but you can increase your odds of picking good projects by doing your own research and following the NFTs growth in their Discord and Twitter. OMGponnu grows and makes others flourish. Things are going to get more exciting for OMGponnu NFT, do join and follow her for updates.
📌 Official links are below 📌
👉🏽 Website ✅
https://omgponnunft.com/
👉🏽 Twitter ✅
https://twitter.com/OMGponnuNFTs
👉🏽 Instagram ✅
https://www.instagram.com/omgponnunft/
👉🏽 Official YouTube Channel ✅
https://www.youtube.com/c/YoutubeWinnerBanu
👉🏽 TikTok ✅
https://www.tiktok.com/@omgponnunft
👉🏽 Opensea ✅
Coming Soon