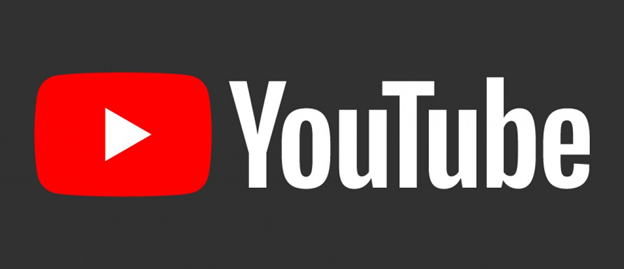 The question "How does YouTube work?" It is a question that represents different things to different categories of YouTube users, some of them ask this question out of curiosity to understand how YouTube operates from a technical and technological point of view, and some of them ask the question out of curiosity as well, but to understand the four sides on which YouTube is based as a successful platform.
There are also young people who seek to understand how YouTube and its profit-making system work … motivated to participate in this profit-making system, and to benefit from it, and it is precisely this category that we present to this article, as it is written specifically for every young person who wants to profit from YouTube.
For me personally, I have a conviction that I have gained throughout my career through the Internet: Understanding how things work is the real key to achieving the best results and dealing with these things efficiently.
So, I am writing this article for every Arab young man who wants to become a successful YouTuber, and wants to start with an intelligence and understanding, and he is familiar with and a deep understanding of how YouTube works, and how profits are generated in it from the ground up
You can consider this article as your first lesson in answering the question of how to profit from YouTube.
What you will learn in this article:
You will learn about YouTube through a set of simple introductory points.
You will learn about a set of YouTube statistics in 2020.
You will learn about how YouTube and its profit system work.
You will learn about the features that YouTube provides for advertisers.
You will learn the answer to the question "How can I benefit from YouTube's profitable ecosystem?
On top of all this, I will put in your hands all the resources that you need in order to start making real profits through YouTube, so I highly recommend reading each article, and I will put a link to it below.
What is YouTube and what it offers
YouTube is the second largest social networking site and only Facebook comes before it.
It is the largest video library in the world of the Internet.
YouTube is the third largest site in the world of the Internet in terms of use or the number of daily visitors, followed by Facebook and the search engine Google.
It is worth noting here that YouTube is originally owned by the giant Google.
In fact, YouTube, through its genius way of working, has opened very large areas and possibilities for profit to anyone, of course for those who have the capabilities that qualify him to add attractive content to YouTube users.
All you have to do in order to profit from YouTube is to have something worth watching, upload it to YouTube, and start making money through it through the Google Adsense advertising program to share profits.
YouTube has also opened tremendous marketing horizons for everyone who has a good or service and seeks to market it in an innovative and attractive way. In fact, there is no successful marketing entity now that can ignore YouTube as a marketing path.
There is a famous saying that says "a picture expresses a thousand words," let alone the video.
It is also worth noting that YouTube is not only limited to containing entertaining or entertaining videos, as some think, but it also contains videos of almost all human interests.
In order for you to have a clearer picture of the enormity of YouTube, and then the enormity and diversity of the profit potential that can be obtained through it, let us mention some statistics:
The most important statistics for YouTube in 2020
There are nearly 2 billion users who use YouTube on a monthly basis.
YouTube is available in 80 different languages, meaning that most Internet users can use YouTube in their native language.
90 percent of American internet users use YouTube.
Every day people watch over a billion hours on YouTube, and billions of video views are achieved every day.
More than 70% of YouTube users use it from their mobile phone.
The number of YouTube channels that earn 6 numbers annually (that is, hundreds of thousands) is increasing by 40% year after year (that is, each year it increases by 40% over the previous year).
The number of YouTube channels that earn 5 digits annually is increasing 50% year after year.
The number of channels with one million subscribers is increasing by 65% ​​year after year.
62% of businesses own YouTube channels for their own business marketing.
The number of hours uploaded to YouTube every minute is roughly 500 hours.
YouTube accounts for about 37% of all Internet visitors worldwide.
Statistics Sources:
Official YouTube site
Oberlo blog
In order to clearly understand how YouTube works, we need to know what its system is made of, and what the main pillars or components it depends on.
How does YouTube work?
Did you know that all this success and fame that YouTube has does not come only from YouTube itself, but there are success partners without them YouTube has not and will not achieve anything?
Yes, the secret of success comes from the idea and this idea in one way or another belongs to YouTube, but what I mean here is that there are pillars on which the success of YouTube is based, and these pillars are important and necessary for the success of YouTube and the continuation of this success, and of course these pillars are the basis for the profit system of YouTube.
1- YouTube itself
It is the program or platform that owns the system, which represents the link between advertisers, viewers and content creators, and it sets the laws and rules that govern the game in all its stages and in all its aspects.
2- Viewers
They are the audience that visits YouTube in order to watch the videos, either for fun and entertainment, or for the purpose of learning.
3- Video creators
YouTube does not create videos by itself, rather there are people who are originally users who make videos and upload them to YouTube, some of them do it for entertainment purposes and some for profit or for special marketing purposes.
4- Advertiser
The golden rule says marketing goes wherever the target customer is. And according to previous statistics, without which you probably know how popular you are on YouTube. YouTube is one of the largest and most successful marketing channels for advertisers.
This is what happens behind the scenes of the profit system for YouTube:
YouTube allows anyone to post videos, completely free of charge.
Publishers publish videos on YouTube.
Now there is a large audience that uses YouTube to watch the existing videos.
This audience attracts advertisers who want to create marketing campaigns.
YouTube places advertiser ads on the videos and publishers share a portion of that ad revenue.
This is a very simplified picture of what is happening behind the scenes of the profit system of YouTube, but there are conditions for profit from YouTube, and without them it is not possible to make a profit for the publisher.
Why do advertisers go to advertise on YouTube?
By understanding how YouTube works, it became clear that YouTube is very similar to TV channels, but surpasses them in many respects, and these are some of the advantages that YouTube provides to advertisers:
1- There are many targeting options for the advertiser, which enable him to target certain categories of potential customers for the good or service he sells, including:
Targeting by country.
Age targeting.
Targeting according to the device used (such as targeting mobile visitors only).
Targeting by gender.
Targeting by industry.
There are many other targeting options that YouTube provides to advertisers, thanks to which Google has a huge database of its users.
2- The advertiser pays only if one of the users sees his advertisement through YouTube videos, unlike TV channels that broadcast their content whether the users watch it or not.
3- Advertising through the Internet in general, and through YouTube in particular, allows the user to take actual action against the advertisement in an immediate manner, for the immediate benefit of the advertiser.
An illustrative example: You have a YouTube channel through which you upload videos containing health and diet tips for those who want to lose weight.
There is an advertiser with YouTube announcing a sports product that helps with slimming, so the advertisement for this product appeared on your videos, so here it is possible that the user will directly purchase this product.
4- Advertisers can test results without paying large sums.
5- Based on all the previous features, the results are good, and this is compared to many other advertising channels.
Now that you understand how YouTube works, and on what basis can profit from it, so the time has come for the most important question, which is "How can you participate in this system and make a profit from YouTube?"