Have you heard of Axie?  A lot of my friends are playing this a draw me into this. I became too curious and started digging about this Axie Infinity Singapore.
I started seeing a lot of them whom I am following on Instagram, posting something like multicolored creatures. They were shaped like cotton balls, donning goofy expressions and strange appendages. "What's this? They're so cute!" I replied. "Girl, Axie. You might like it. It's like Pokémon but crypto," she answered.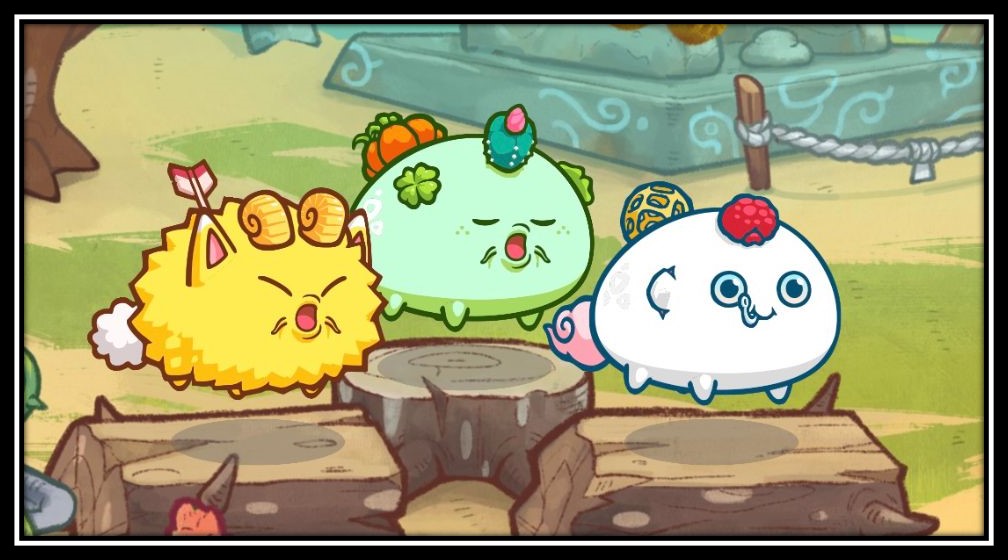 Behind the game itself, it is powered by the Ethereum blockchain, meaning it is open-source, and any player from any part of the world will be able to participate. The goal of the game is to have the most valuable collection of Axies.
As long as you have a wallet that can hold ETH and buy/sell Axies or crypto tokens, you can access the game wherever you are.
Smoother Love Potions – game's play to earn concept
With players in SE Asia earning up to USD 1000 per month—by no means a trifling sum when considering that the average monthly income in the Philippines is EUR 117—and Youtubers in the West calculating that an average player can earn USD 6 per hour, there is a path towards solid income. But these revenues aren't just a windfall for the game developer, they're actually helping players in emerging economies supplement their income by playing it. Now playing games like Axie can even surpass a full-time wage in parts of the Philippines or many other developing countries around the world.
Axie Infinity is a game created by Sky Mavis, a Vietnamese startup, and hosted on the Ethereum blockchain. Like Pokémon, each player uses a team of three Axies, where they can either go through an adventure mode or battle other Axie teams in a PvP (player versus player) arena. The more a person plays, the Smoother Love Potions (or SLP) they can earn. It is this SLP that can be converted into Ethereum and then sold to convert to real cash dollars.
Despite the Pandemic, forcing people out of jobs, many have been able to pay for their food, medicines, bills, and even debts thanks to the game's play to earn concept.
Axie Infinity scholarship Singapore
As the popularity of Axie Infinity's play-to-win concept continued to grow, so did "scholarship" programs, where "scholars," who cannot afford to buy a team on their own Axie, can rent one, which helped the community cope with increasing prices.
A "scholarship" in Axie Infinity is when a manager/breeder gives out a free Axie team to a scholar. The scholar will then play the game using these Axies to earn Smooth Love Potions on behalf of the manager while taking a cut from the earnings. Take note that Axie scholarships are not official in-game features—these are done outside of the game client or dashboard.
The earnings are then divided on an agreed-upon percentage, usually 60/40, 50/50, or 70/30.
Scholarship programs are a win-win scenario for the community—managers with extra Axies can earn passive income while scholars can start playing and earning without spending a single dollar.
To become a scholar in Axie Infinity, you will have to look for breeders or managers with lots of extra Axies who are also looking for scholars.
SLP's value of Axie Infinity Singapore
SLP's value, like any cryptocurrency or commodity, depends on market participants. That is, how many people are willing to buy or sell it. In order to get more axies into the game, you have to breed it. You can breed one axie a maximum of seven times, each taking five days in real-time, with more costs incurred every time.  If you want to have more players in the community, you have to breed more, you have to spend more.
The SLP token is in demand from other players as it's needed to help breed new Axies. Players can also chase higher returns by breeding and selling Axies. For rare Axies, this can be incredibly lucrative, with the highest price ever paid being over 100 ETH.
Nine classes of axies
There are nine classes of axies: Aquatic, Beast, Bird, Bug, Dawn, Dusk, Mech, Plant and Reptile. Like Pokémon types where grass is weak against fire but strong against water, certain axies do better or worse in specific matchups. Aquatic, Bird, and Dawn are strong against Beast, Bug, and Mech, who are strong against Reptile, Plant, and Dusk, who are then strong against Aquatic, Bird, and Dawn.
You are guaranteed to earn in Axie Infinity Singapore
The most inviting thing about Axie Infinity is that you are guaranteed to earn. There is a reason why the Philippines takes up the largest percentage of the overall player base. You earn money by completing tasks, which can earn you a minimum amount of SLP, which you can convert into cash. You earn more SLP if you win in the arena.
You don't lose SLP if you lose in the game. You just lose the capacity to earn more. If you win more games, it means that you're better than most people, so you will have the capacity to earn more SLP because being better at the game rewards you with giving you more SLP per win.
Where to play Axie Infinity
You can play it on a PC or your phone, which is what most of the worldwide players play on. The scholarship programs have pushed the game's availability even further because it gives access even to those who cannot afford it.
Usually, mobile games come with limited controls and movements, and they only have a tiny screen to enjoy every step of the game. Most of the time, an authentic gaming experience cannot be acquired by playing games on mobiles, and real gaming can be achieved easily by using a computer. While the amount they earn depends on the value of SLP, many have made a livelihood from playing the game. 
Where to find Axie Infinity Scholarships
One of the best places to start finding scholarships is in the official Axie Infinity Discord server. There is a channel dedicated to scholarships, where potential candidates may post their details and reasons they should be given a team of Axies.